3 Stories: Johnny Manziel, Olympic Hoops, Marcus Willis
08:00
Play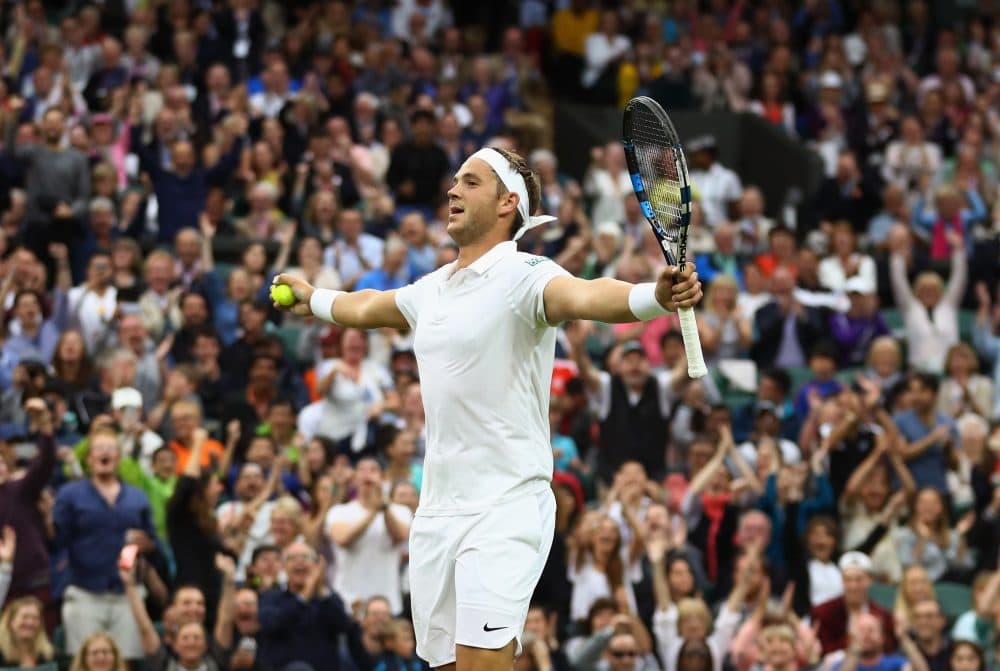 This article is more than 5 years old.
LeBron James and Steph Curry won't be representing Team USA this summer at the Rio Olympics. Should we be worried about Team USA's place at the top of international basketball? That and more this week on Three Stories You Should Know.
Nancy Armour of USA Today and Will Leitch of Sports on Earth joined Bill Littlefield.
1. Johnny Manziel's Downward Spiral
This week, the NFL handed down a four-game suspension to Browns quarterback Johnny Manziel for violating the league's substance abuse policy. Nancy Armour believes his NFL career is effectively over, but that's not her biggest concern. What about his life and health?
The sadder issue is that this guy is spiraling down the drain... It's really, really, really sad to see somebody throw his life away. I really couldn't care about his NFL career. It's more that, here's a kid that's got so much potential, and he's just trashing it.
2. USA's Muted Olympic Basketball Roster
From amateurs to the Dream Team, the level of talent that USA Basketball brings to the Olympics has varied widely over the years. Will Leitch recently identified the cycle explaining this phenomenon: "We dominate, then relax, then lose, then reconstruct, then dominate, and on and on and on." There's just one problem: other national teams are catching up.
We all have this idea that when we really care, we're gonna bring in all of our great USA players and we're gonna dominate, but eventually we're gonna play all of our best players and we're still gonna lose.
3. Marcus Willis' Wimbledon Run
Marcus Willis, ranked No.  772 in the world, somehow found himself in a Centre Court, second-round Wimbledon battle with Roger Federer. The part-time coach barely scraped into the pre-qualifying tournament and proceeded to win six straight to qualify for The Championships. Then, he beat the world No. 54 in the first round (straight sets), setting up a match against one of the greatest to ever play the game. Bill Littlefield weighs in.
He took seven games off Federer. He didn't get destroyed. Everybody in the stands had a great time. His mum was interviewed and she said he's very untidy and never washes up, but it's good that he's got some clean socks on. This was great! This was more fun than anybody should have at a sporting event as far as I'm concerned.
More Stories You Should Know:
This segment aired on July 2, 2016.