3 Stories: Cubs And Curses, Celebrity Coaches, WADA Hack
08:00
Play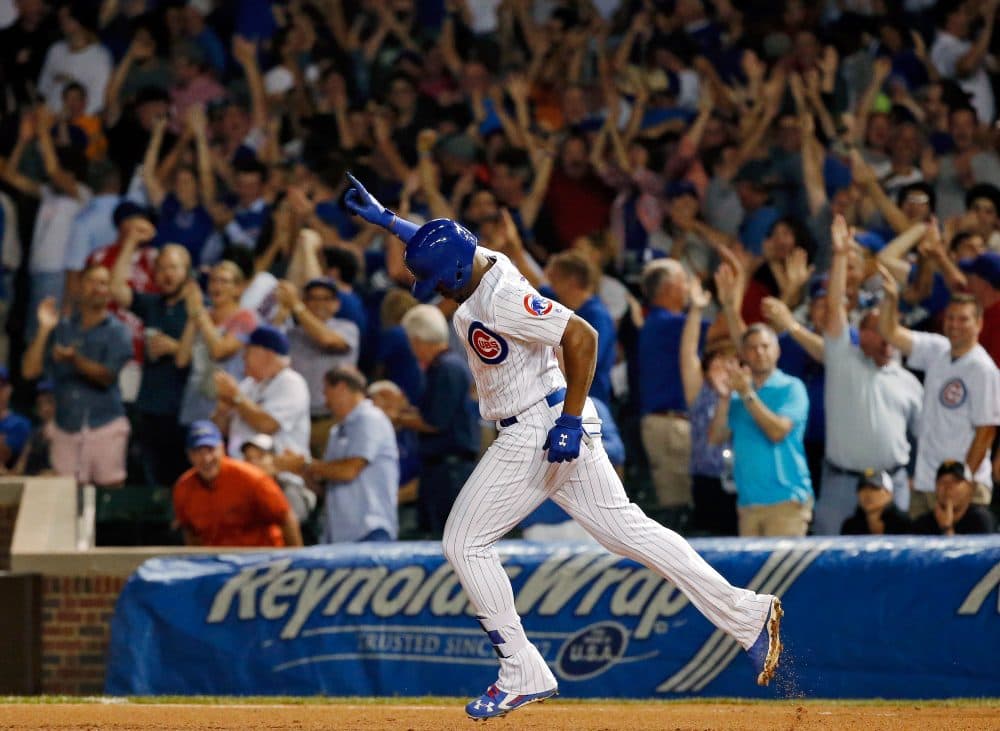 This article is more than 4 years old.
Chicago Cubs fans are celebrating. On Thursday Chicago clinched the NL Central Division for the first time since 2008. That's up first on this week's 3 Stories You Should Know.
Erik Malinowski of Bleacher Report and Michael Lee of Yahoo! Sports joined Bill Littlefield.
1. Putting An End To The Cubs' Curse — And All Curses
The Chicago Cubs are the first team in Major League Baseball to clinch their division this season. And with the Cubs boasting the best record in baseball, many believe this could be the year the team wins its first World Series since 1907. Michael Lee wonders if something else might end, too.
Whenever teams have gone a long time without any success, fans by nature — irrational, illogical beings — always come up with an excuse to make sense of their misery. Fans often lean on bad luck. Or, in extreme cases, they rely on curses. ... These Cubs have been the best team in baseball for most, if not all, this season and are the prohibitive favorite to win it all. So I ask: if the Cubs can overcome "The Goat" and "The Bartman" and every other concoction that's to blame for their drought, can we finally bury curses in professional sports?
2. Players Vs. Coaches: A Debate Over College Football Stardom 
The 2016 college football season has kicked off. Christian McCaffrey, Leonard Fournette, and Deshaun Watson are three of the Heisman favorites. Never heard of 'em? You're not alone. Erik Malinowski wonders if that's because head coaches like Michigan's Jim Harbaugh and Ohio State's Urban Meyer have stolen the spotlight.
I mean, I think back to just the recent past where we had guys like Vince Young or Cam Newton or, dare I even say his name, Tim Tebow. Now the stars of the sport are the guys on the sideline that are already making the millions of dollars — not the guys that could be doing that in the NFL soon.
3. WADA Hack And Doping Silliness
A hack into WADA's database revealed that Serena and Venus Williams and Simone Biles had been granted exemptions to use medications that are on the list of banned substances for Olympians. Bill doesn't think we should pay much attention to this story — but he does wonder if it's time to re-think how doping is handled in sports.
Lots of athletes get exemptions so they can use medications for asthma, ADHD and all sorts of other conditions. And, of course, a lot of athletes still cheat. So I wonder if it's time to review the whole business of policing athletes in this area? Is it time to say they're entitled to use any substance that you or I could get with a doctor's prescription? ... Why pick and choose which substances approved by a doctor are allowed in sports?
More Stories You Should Know:
This segment aired on September 17, 2016.