After Recovering For Sochi, Pucci Retires From Hockey To Study The Brain
Play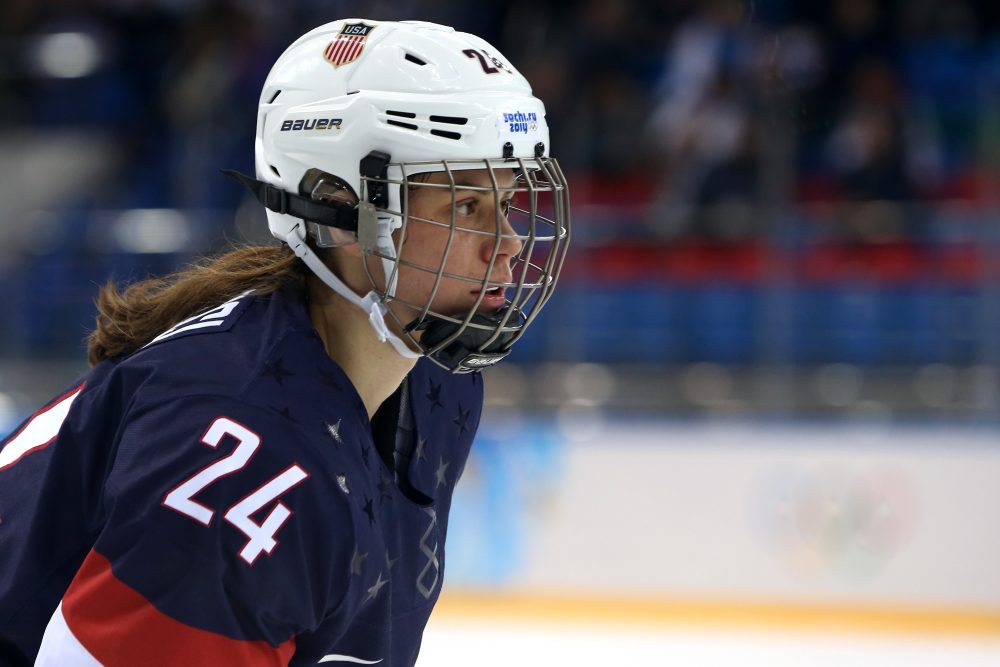 This article is more than 6 years old.
In August 2012, Josephine Pucci was 18 months away from realizing a dream: She was skating for the U.S. women's national ice hockey team, and the Sochi Olympics were on the horizon.
That dream, however, was nearly derailed during an exhibition game in Canada.
"I knew right away that it was a concussion," Pucci says. "I knew right away because I did have a concussion history. I had a couple others, and this one was clearly pretty significant."
Pucci returned to Harvard University for the start of her senior year. But a week into classes, she was bedridden.
"Things started to get really worse. I was told to basically just lay in bed. And I spent the entire week laying in bed doing nothing at all, and things still weren't getting better at all. I felt so sick that I wasn't too bored," Pucci says. "I went to see a doctor in Boston. She was basically like, 'You need to leave school and not play hockey and just focus on recovering.'"
Pucci ended up at a clinic in Atlanta.
Once there, Pucci not only began to recover — she realized she had found a new passion.
"I was seeing patients make progress and seeing the joy in their face of making those small steps forward, and it was just so inspiring to me," Pucci says. "And then feeling that hope of making progress as a patient myself, it really just inspired me to want to apply to medical school and be a doctor as well."
To hear the story of Pucci's return to the ice and her ultimate decision to retire from hockey, click the play button next to the headline at the top of the page.
Josephine Pucci is an Olympic silver medalist and the co-founder of the Headway Foundation.
This segment aired on October 15, 2016.