Latest Show: Steel And Football, Running From Mexico, And An Autistic Hockey Player
47:49
Play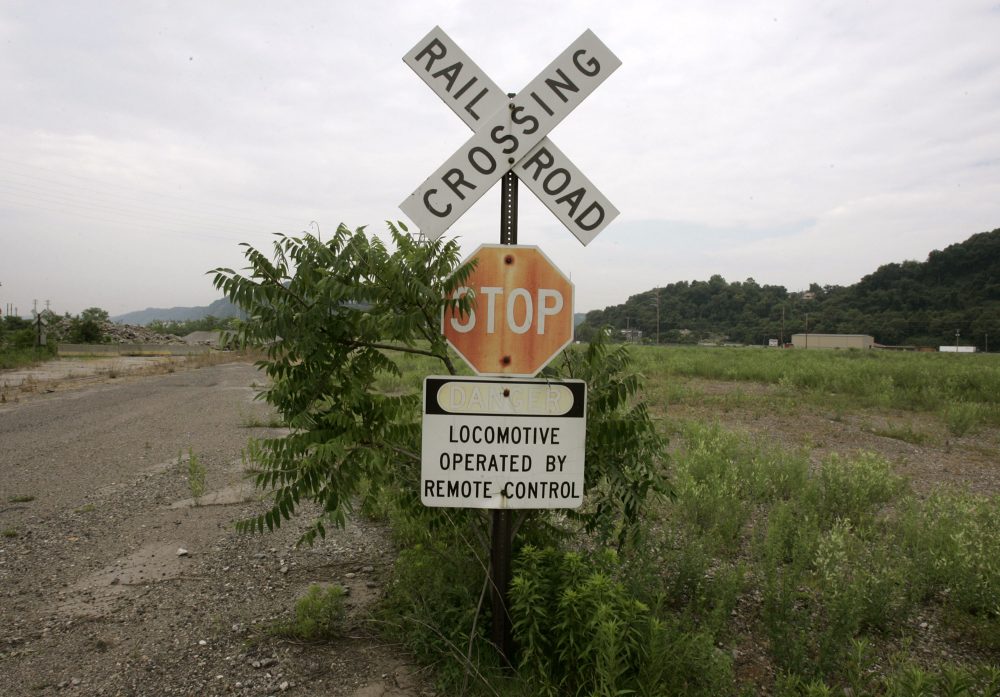 This article is more than 4 years old.
The steel industry once thrived in Aliquippa, Pennsylvania. Now high school football is the city's main source of hope. This week on Only A Game, S.L. Price traces the diverging histories of steel and football in Aliquippa. Plus, Jose Reza fled Mexico with his mother to escape the violence of cartels. Now he's using running to change his life.  And Walker Aurand plays college hockey — after using the sport to overcome the challenges of autism. Join us!
Find out how to tune in live here — or subscribe to the podcast on iTunes or Stitcher.
---
After Fleeing Mexico's Cartel Violence, Jose Reza Keeps Running
Jose Reza grew up in Guerrero, Mexico. He dreamed of going to college. His mother dreamed of keeping him safe from the cartels. After a long journey to the U.S. border, both dreams are now coming true.
Littlefield: Harvard University's Men's Soccer Team Has 'Teachable Moment'
We learned this week that members of Harvard's men's soccer team have been rating their female counterparts according to their appearance since 2012. Six players from the women's team responded with a letter.
3 Stories: Cubs Win, Friday Night (College) Lights, NFL Fan Violence
How should we celebrate the Cubs win? Is the Big Ten's new plan to play on Friday nights a good idea? What can be done about increasing fan violence at NFL games? Will Leitch of Sports On Earth and Rachel Bachman of The Wall Street Journal join Bill Littlefield.
For Walker Aurand, Hockey Was The Right Therapy For Autism
Walker Aurand was diagnosed with autism at the age of 2. His parents were told that their son wouldn't get past a 4th grade level in math or reading. Walker ended up graduating high school with honors — and now he's playing hockey at Davenport University.
Charlie Pierce: The Week In Sports
Bill and Only A Game analyst Charlie Pierce discuss the Cubs' World Series win, the retirement of Ray Allen and one very lopsided college basketball game.
Aliquippa: A Town Built On Steel, Sustained Through Football
Aliquippa, Pennsylvania is a town built around a steel mill. But when steel declined in the 1980s, the town turned to its only other industry: football.
This program aired on November 5, 2016.