Athletes Who Dominate Their Sport In More Ways Than One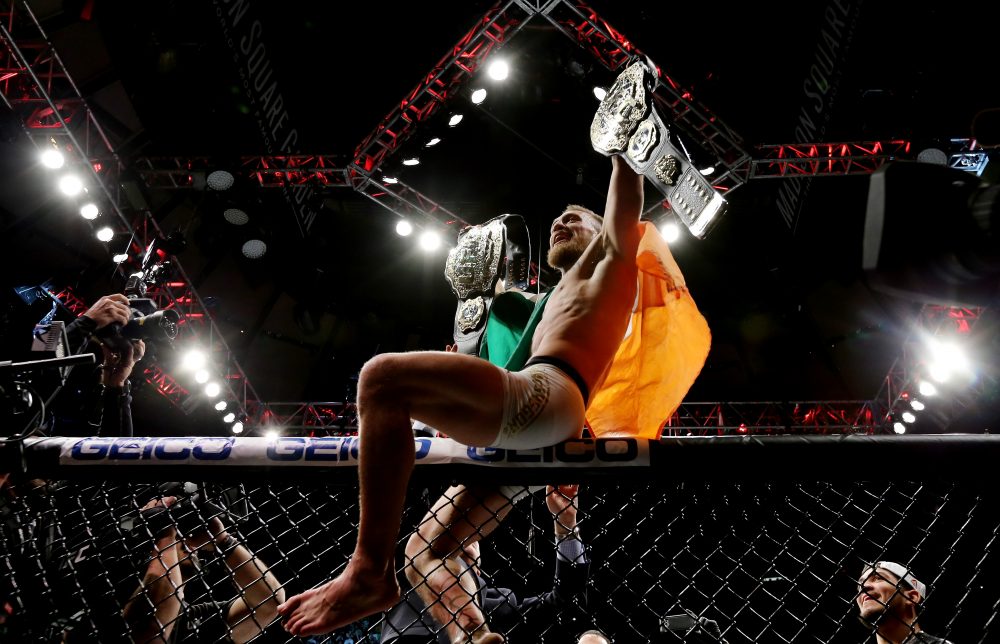 This article is more than 6 years old.
At UFC 205, Conor Mcgregor became the first fighter in UFC history to hold two division titles simultaneously (lightweight and featherweight), proving he's one of the best and most versatile fighters in MMA.
Here are some athletes from other sports who have dominated in a similar fashion.
Tiny Archibald
In the 1972-73 NBA season, Nate "Tiny" Archibald became the first and only player to lead the NBA in both points and assists per game. No player since has matched that feat.
But this season, there are two candidates: James Harden and Russell Westbrook.
Harden is currently averaging 28.6 points and 12.4 assists, good for first fourth and first in the NBA, respectively. Meanwhile, Westbrook is recording 31.6 points and 10.4 assists, putting him second in both categories.
John McEnroe and Serena Williams
In March of 1980, John McEnroe became the first men's tennis player to be ranked No. 1 in both singles and doubles. No men's player has done so since.

Serena Williams is the most recent women's player to hold the No. 1 ranking in both singles and doubles simultaneously. She joined the elite group of Martina Navratilova, Arantxa Sánchez Vicario, Martina Hingis, Lindsay Davenport and Kim Clijsters.
Katie Ledecky & Michael Phelps
Phelps and Ledecky are two of the world's most accomplished swimmers. With 28 medals, Phelps is the most decorated Olympian in history. He claims world records in multiple events — the 100m and 200m butterfly, as well as the 400m individual medley. In Rio, Ledecky set the world record in the 400m and 800m freestyle. A year before, she set the record for the 1500m freestyle at the World Championships in Russia.
Usain Bolt
He's known as the fastest man on the planet, and he's got the credentials to back it up. The Jamaican sprinter currently holds the world records for both the 100m sprint and the 200m sprint. Most recently, he completed the "triple-triple" at the 2016 Rio Olympics by winning three races (100m, 200m, 4x100m relay) in three consecutive Olympics (Beijing, London, Rio).