Latest Show: Charles Haley, MLS's Most Important Mom and More
48:34
Play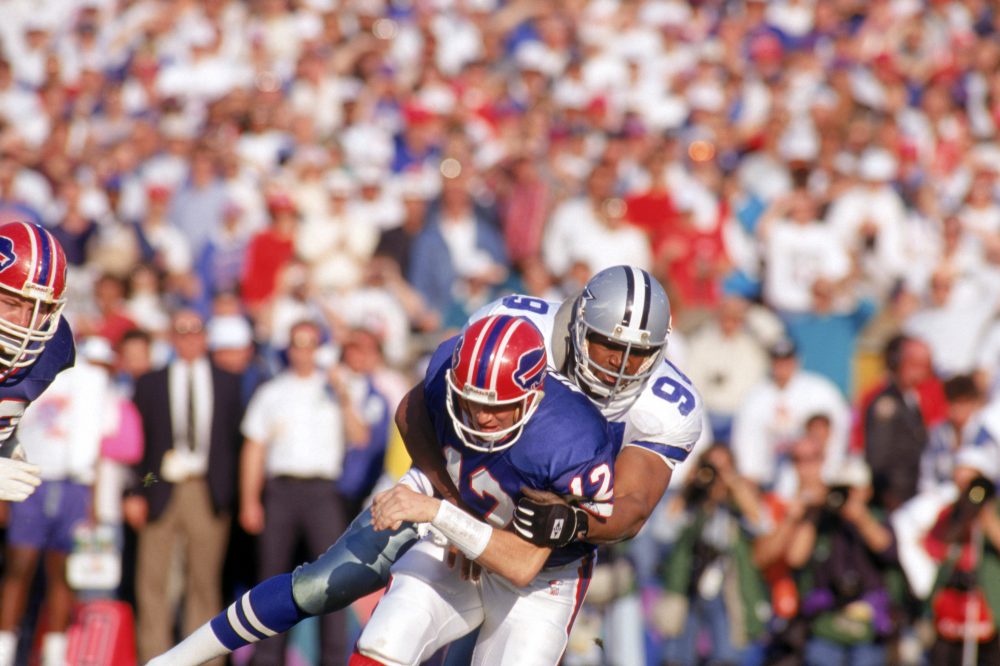 This article is more than 4 years old.
Hall of Famer Charles Haley won five Super Bowls with the Cowboys and 49ers. This week on Only A Game, Haley talks about his lifelong struggle with bipolar disorder. Plus, a Wall Street Journal columnist who donated a kidney to his mother-in-law and then ran the New York City Marathon. And, why would a promising soccer player in the Manchester United academy decide to move to the U.S.? Bill Littlefield tells the story of Jack and Debbie Harrison's journey to the U.S. — and ultimately the MLS. Join us!
Find out how to tune in live here — or subscribe to the podcast on iTunes or Stitcher.
---
Jack Harrison And 'Mum' Leave Man. Utd. System And Find Success In U.S.
Jack Harrison was rising through the Manchester United academy system. But when he was 14, his mom sent him to the U.S. Five years later, Jack was the No. 1 overall pick in the MLS draft. Jack and his mom, Debbie, share the story of their unusual journey.
Littlefield: Yale (Finally) Beats Harvard — But I'm Thankful For Something Else
Last weekend, the Yale football team beat Harvard for the first time in a decade. But the result of the game wasn't what pleased Yale alum, Bill Littlefield.
3 Stories: Vegas Golden Knights, Klinsmann Fired, H.S. Football Goes To Court
Will the NFL and NBA join the NHL in Las Vegas? How should Jurgen Klinsmann's time as USMNT coach be remembered? And why did an Illinois judge have to decide the outcome of a high school football game? Will Leitch and Shira Springer join Bill Littlefield.
Charles Haley: 5 Super Bowl Rings — And A Lifelong Battle With Bipolar Disorder
Hall of Famer Charles Haley was a dominant defensive player for the 49ers and Cowboys during the '80s and '90s. But fans didn't know about the issues he was dealing with off the field.
Charlie Pierce: The Week In Sports
Bill and Only A Game analyst Charlie Pierce tackle the week's NFL games, from Mexico City to Thanksgiving Day, academic fraud at the University of Notre Dame, Kevin Love's record-breaking first quarter and more.
5 Months After Donating Kidney, Steve Russolillo Ran His Best Marathon
This is one of those boy meets girl stories. You know, boy meets girl. Boy and girl fall in love. Boy runs a marathon just months after donating a kidney. Wait, what?
This program aired on November 26, 2016.