The Young Stars Of Men's Tennis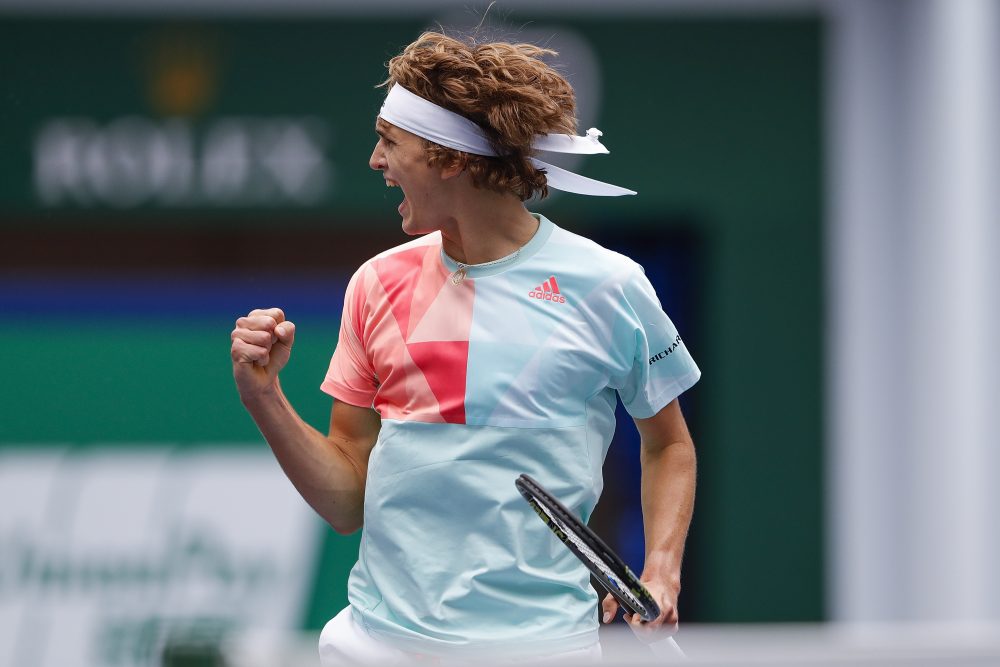 This article is more than 5 years old.
Here's an interesting fact from a recent Fox Sports article about the men's professional tennis circuit:
"No Grand Slam, Masters 1000 or Olympic tournament has ever been won by somebody born after Jan. 1, 1989."
This statistic shows how dominant Roger Federer, Rafael Nadal, Novak Djokovic and Andy Murray — all at least 29 years old — have been in the past decade. From 2005 to 2012, those four won 36 of 38 Slams.
But that run is showing signs of coming to an end. Federer and Nadal have slipped in the rankings, and there are up-and-comers ready to take their spots. Heading into the 2017 season, here are some young players to watch.
Dominic Thiem (Age 23)

Three times this past year, Dominic Thiem faced Roger Federer (who won his first Grand Slam in 2003 when Thiem was just 9 years old). Thiem beat Federer twice. The Austrian Thiem is currently ranked No. 8 in the world. (In November, Federer fell outside the top 10 for the first time since 2002. Now sidelined with an injury, Federer is down to No. 16. ).
Alexander Zverev (Age 19) 
In 2016, Zverev had four wins against top-10 players, including Federer, Thiem and Tomas Berdych. In September, Zverev beat Stan Wawrinka — the reigning U.S. Open men's singles champion — in three sets to win the St. Petersburg Open. Zverev is the youngest player ranked in the top 50.
Nick Kyrgios (Age 21) 

The 21-year-old Aussie is currently ranked 13th in the world. He's gained notoriety for his on-court behavior, which recently cost him both fines and a suspension. But this year, Kyrgios won the biggest championship of his career: the Japan Open in Tokyo, an ATP World Tour 500 series title.
Lucas Pouille (Age 22) 
The most popular match of Lucas Pouille's career occurred at the 2016 U.S. Open. Pouille topped Rafael Nadal in a grueling five-setter to reach the quarterfinals. He recently won the ATP World Tour Award for Most Improved Player of the Year and currently sits at 15th in the world.
Here's a look at the ages of the top-10 players:
Andy Murray — 29
Novak Djokovic — 29
Milos Raonic — 25
Stan Wawrinka — 31
Kei Nishikori — 26
Marin Cilic — 28
Gael Monfils — 30
Dominic Thiem — 23
Rafael Nadal — 30
Tomas Berdych — 31