Latest Show: 'Theismann For Heisman,' Artificial Turf Scandal, And More
48:10
Play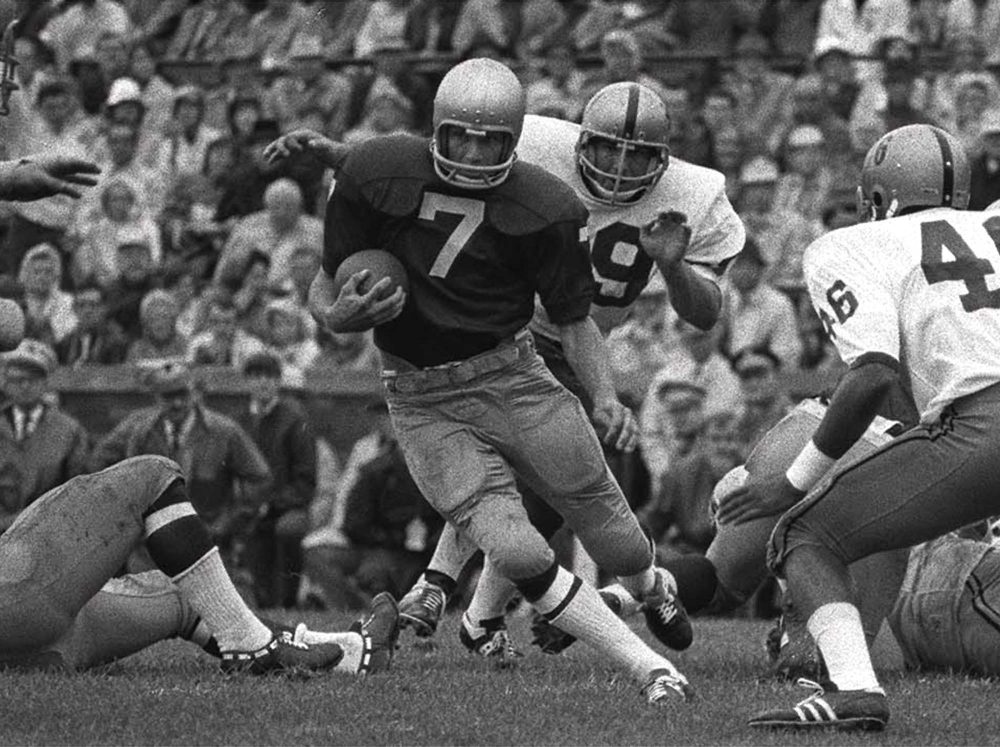 This article is more than 4 years old.
When quarterback Joe Theismann arrived at Notre Dame, he pronounced his last name "THEES-mann." By the time he left, it was "THIGHS-mann." This week on Only A Game, the story of Joe Theismann and his pursuit of the 1970 Heisman Trophy. Plus, OAG's Karen Given gets a behind-the-scenes look at the investigation into an artificial turf company and the resulting class-action lawsuit. And Leon Powe made it from a rough Oakland neighborhood to the NBA. But his promising basketball career was cut short. Powe tells the story of the one night during the 2008 NBA Finals that changed his life — and made possible his return to the Boston Celtics. Join us!
Find out how to tune in live here — or subscribe to the podcast on iTunes or Stitcher.
---
Theismann, As In Heisman...Or Was It?
Before Joe Theismann was in the running for the Heisman Trophy, he pronounced his name "THEES-mann." Bill Littlefield tells the story of Joe Theismann and the 1970 Heisman Trophy.
3 Stories: NFL's Marketing To Children, MLB Trades, Popovich For President?
What should we make of the NFL's attempts to market to children? Should fans have a say in their teams' trades? How would Gregg Popovich fare as a presidential candidate? Nancy Armour and Mike Pesca join Bill Littlefield.
Uncovering The Deception Behind Duraspine's Alleged Failures
Enterprise reporters Christopher Baxter and Matthew Stanmyre spent six months investigating ... fake grass. Only A Game's Karen Given finds out why.
Charlie Pierce: The Week In Sports
This week, Bill and Only A Game analyst Charlie Pierce take on the MLB's recent blockbuster deals, the fate of the NHL's Las Vegas franchise and one apparent exception to the NFL's "No Fun League" rulebook.
Former NBA Player Leon Powe Has Home In Celtics Front Office
Leon Powe had dreams of a long, successful career in the NBA. He's still following that dream — in the Boston Celtics front office.
This program aired on December 10, 2016.