NBA Twitter Wars: A Snapshot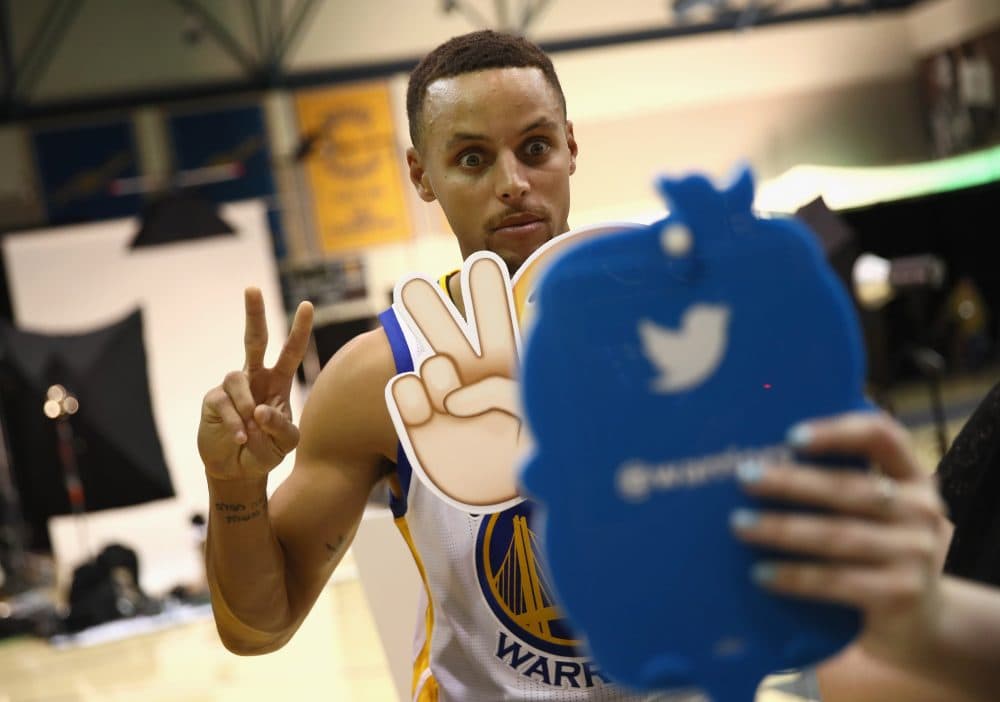 This article is more than 5 years old.
The NBA Twitterverse continues to buzz. Players have been posting cryptic tweets to confuse fans in the days leading up to the trade deadline, and the platform continues to play an ever-present role in breaking major basketball news.
But social media has also been a forum for something that used to be confined to the court — lighthearted trash talk.
But two weeks ago, the NBA urged teams to scale back some of the banter.
From ESPN's Tim McMahon:
The NBA sent a memo to all 30 franchises this week regarding rules prohibiting the "mocking and/or ridiculing" of opponents or game officials by teams on social media. The memo from NBA deputy commissioner Mark Tatum stated that some recent social media postings on official team accounts had "crossed the line between appropriate and inappropriate" and cited concern that "such conduct can result in 'Twitter wars' between players that can cause further reputational damage and subject players to discipline by the League."

The memo cited three specific examples of material that would be inappropriate for posts on official team accounts: Disparage, belittle or embarrass an individual opponent or game official; Mimic or impersonate an opponent or game official in a negative manner; or Criticize officiating or the NBA officiating program.
With that in mind, here's a look at some of our favorite exchanges on NBA Twitter from the past few weeks.
Kings/Cavaliers 
A tweet from the Kings following the team's upset victory over the Cavaliers on Jan. 26 received a lot of attention. The Kings' Twitter account opted to play around with the Cavs' logo:
Sacramento picked up the win that night — but currently sits ninth in the Western Conference. Meanwhile, Cleveland remains atop the Eastern Conference. Some Twitter users were left wondering why the Kings would taunt a team that has outplayed them over the first half of the season.
Chandler Parsons/C.J. McCollum 
This exchange started when the Trail Blazers' Twitter account commented on an air-balled 3-pointer from Parsons:
This prompted a response from Parsons:
Then Portland guard C.J. McCollum chimed in, sparking a spirited back and forth between the players. Blazers President Chris McGowan later issued a statement effectively apologizing for the incident.
Warriors/Thunder 
This one actually happened after the NBA sent out the recent memo. The Warriors posted the below image ahead of Kevin Durant's long-awaited return to Oklahoma City to play the Thunder — and their star point guard Russell Westbrook:
Instead of using an image of Westbrook, the Warriors chose Andre Roberson, a slight jab that wasn't lost on fans.
Hawks/Kings 
What can teams do in response to the NBA memo? Engage in some very friendly banter instead. When the Hawks visited the Kings on Feb. 10, the teams' Twitter accounts had some fun: