Latest Show: Kareem And Coach Wooden, Elam Ending, Rick Ankiel
48:29
Play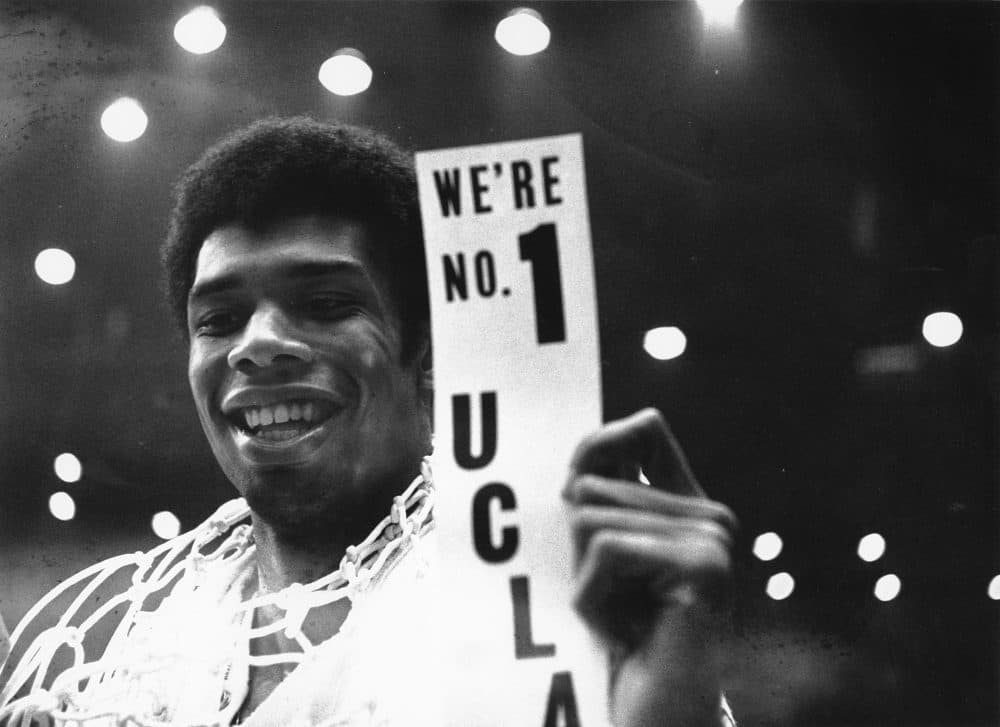 This article is more than 3 years old.
Kareem Abdul-Jabbar and John Wooden couldn't have appeared less alike on the surface. This week on Only A Game, how the two men forged a 50-year friendship. Also, Mensa member/MLB groundskeeper Nick Elam is trying to revolutionize the rules of basketball to make the ends of games more exciting. And former MLB pitcher Rick Ankiel opens up about the game that led to the end of his pitching career — and a second baseball dream. Join us!
Find out how to tune in live here — or subscribe to the podcast on iTunes or Stitcher.
---
50 Years Of Coach Wooden And Kareem, Through Racism, Olympic Boycotts And More
On the surface, coach John Wooden and Kareem Abdul-Jabbar couldn't have seemed less alike. But their decades-long friendship taught both men invaluable lessons.
3 Stories: New Baylor Lawsuit, Worst Trades In Sports History, Stats
Julie DiCaro, a host at Chicago's 670 The Score, and Mike Pesca, host of the daily Slate podcast The Gist, join Bill Littlefield.
A Mensa Member's Decade-Long Quest To Fix Basketball
If you've followed basketball, you know the ends of games can be filled with fouls and free throws. Nick Elam — a middle school principal/MLB groundskeeper/Mensa member — has spent the past decade devising a new way to end basketball games.
Charlie Pierce: The Week In Sports
Bill Littlefield and Only A Game analyst Charlie Pierce discuss the legal merit of a lawsuit filed by a San Antonio fan after Spurs star Kawhi Leonard was injured by an opponent. Also, Terry Francona's funny scoreboard message, and Duke Athletics looks for an indentured servant.
Former MLB Hurler Remembers 5 Pitches That Derailed His Career
At 20 years old, Rick Ankiel seemed to be on his way to becoming one of the great pitchers in the major leagues. That is, until one wrong inning changed his life — and his fielding position.
This program aired on May 20, 2017.