3 Stories: LA Chargers, MLB Home Run Record, 'Battle Of The Sexes'
09:09
Play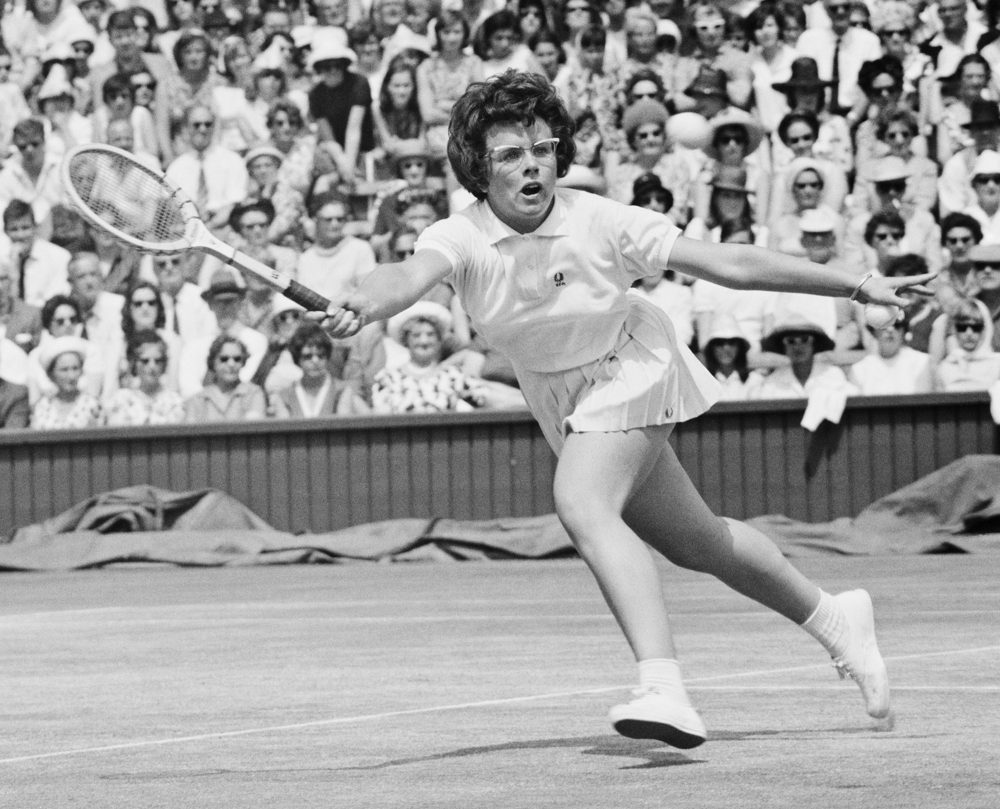 This article is more than 3 years old.
Basketball has "Hoosiers." Football has "Rudy." Tennis? Well, The Wall Street Journal's Jason Gay thinks the sport might finally have its ace film with "Battle of the Sexes."
Tennis on the silver screen and more on this week's edition of "3 Stories You Should Know." Jason and Will Leitch of Sports on Earth joined Bill Littlefield.
1. Lousy Debut For LA Chargers
The Chargers have joined the Rams in Los Angeles, but LA residents don't seem to be enthused. Will Leitch was at the team's home opener, a 19-17 loss to the Miami Dolphins. Chargers kicker Younghoe Koo missed a late field goal that would have given his team the lead. Will thought the whole scene was sad.
I was expecting indifference from Los Angeles fans about the Chargers because that's mostly what I got when I talked to them about the Rams when I went to the game last year. This year was more outright hostility. It was,"That's San Diego's team. We want nothing to do with them." It was really quite amazing to see the Chargers, a popular team in San Diego and not even that bad of a team, playing in this intimate environment. It was about the saddest possible way to introduce your team to a new city.
2. A Home Run Happy MLB
There's a new record for total home runs in an MLB season. The previous record of 5,693 set in 2000 was broken on Tuesday night. Increased offense is exciting, but it's also brought up questions about "juiced" baseballs and PEDs. Bill Littlefield wonders what's behind the record.
Major League Baseball says the ball is not juiced and neither are the hitters. And the fans just seem to be enjoying the dingers. Should we be suspicious this time around that either Major League Baseball has juiced the ball to make the game more popular or that the players, like athletes throughout time, have found new, undetectable substances with which to become better sluggers?
3. Tennis In The Movies
The new film "Battle of the Sexes" is Hollywood's take on the famous 1973 tennis match between Billie Jean King and Bobby Riggs. Jason Gay believes that not only is the tennis in the film believable, it's "as truthful and vivid a portrait as the game has seen on film."
I have to say that "Battle of the Sexes" not only succeeds in rendering the great life of Billie Jean King, but also is a really great tennis movie, and the way they did it was kind of ingenious. They hired actual pros to do a recreation of the 1973 match, and I got to speak to the doubles — the tennis doubles. They not only had to go out there and play realistic tennis — they had to go out and play realistic 1973 tennis. Wooden rackets, with catgut strings — catgut! Serve and volley, chip and charge, crash the net. All the stuff that you really don't see in the power baseline game anymore. And it took months and months of practicing for them to finally get it down.
More Stories You Should Know
This segment aired on September 23, 2017.