Elissa Ely: At The Gym, 'A Moment Yearning For Feminist Light'
Play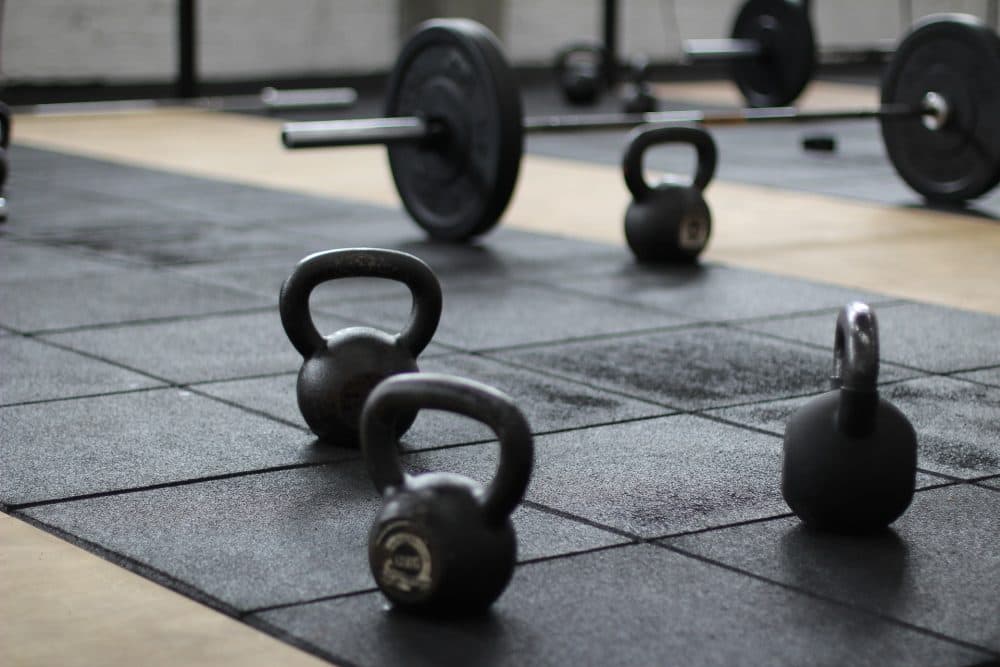 This article is more than 5 years old.
I had talked my daughter into coming to the gym. She was home from college, fit and flexible and dear.
Talking her into the gym had required effort. She's very busy, and also, the gym can be alienating. Large men sometimes drop heavy weights with grunts. Their efforts at self-improvement aren't private, and the ground shakes when they're done. Then, when they don't remove their piles of 50-pound cylinders after using the machines, leg presses are impossible. Who needs that?
But there we were, after much finessing and inducement. The treadmills and ellipticals were finished, and we were stretching on mats. Her hair was pinned into a high-flying ponytail, tendrils shooting out athletically, and her face was flushed. She looked dewy and radiant — though such are a mother's eyes.
A young trainer came up beside us. I've often noticed her working with clients. Just like my daughter, she is fit and flexible, sure of herself, the next generation of feminist. And, like most trainers, her conversational muscles are in excellent shape, too. She could talk a stone into 12 more reps.
When she dropped down on one side of me to do her own stretching, I felt myself between two pillars of youth. A few minutes later, she glanced sideways, and realized that my daughter and I were together.
She leaned over in the friendliest way.
"You go, girl!" she said, cheerfully, to my daughter. "Bringing your mother to the gym! I can never talk mine into it. I can't talk her into anything."
My dewy, radiant child blushed. She's one of those moral beings who can't be around untruths without confessing immediately, even when it's not her crime. I felt heat rising. This was a moment yearning for feminist light.
Then, I stopped. Was a lecture really worth the time it was about to take? There were nothing but good intentions on these mats — three women from two generations, trying to better themselves, and wishing the same for each other. Maybe we had accomplished enough for today.
This segment aired on October 19, 2017.