Fog Ushers In A Haunting Halloween Season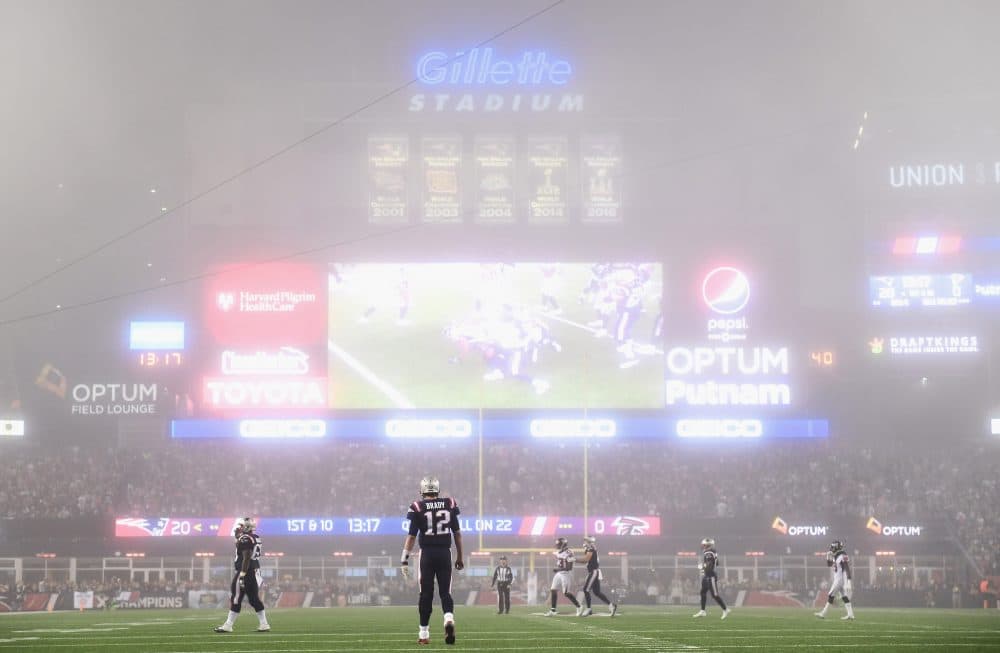 This article is more than 3 years old.
When the Patriots recently hosted the Falcons in a rematch of Super Bowl LI, a heavy fog rolled into Foxborough.
And just after halftime, the fog got so thick that watching the game got to be impossible. Spooky, right?
It didn't take long for some fans to come up with conspiracy theories.
Others have used the game as evidence that we've been watching the NFL from the wrong angle.
Regardless, the fog was a haunting sign that Halloween is once again upon us.
OK, maybe it wasn't dementors or the ghost of James White (who scored three touchdowns in last year's Super Bowl). But FogGate 2.0 was certainly strange.
Spooky Sports Happenings
Unexplained sports phenomena have haunted us before. In Game 1 of the 2015 World Series, Fox's broadcast abruptly went off the air. (Belichick was once again a suspect.)
And don't forget the Super Bowl blackout or sprinklers at an MLB game.
It looks like the sports world might have even more to offer this year.
NBA teams are hosting Halloween nights. And many players aren't afraid of dressing up. Game 6 of this year's World Series will also be on Oct. 31.
So here's to this year's Halloween season being extra spooky.