Latest Show: Fritz Pollard, Tongan Olympian, Running And Mental Health
49:34
Play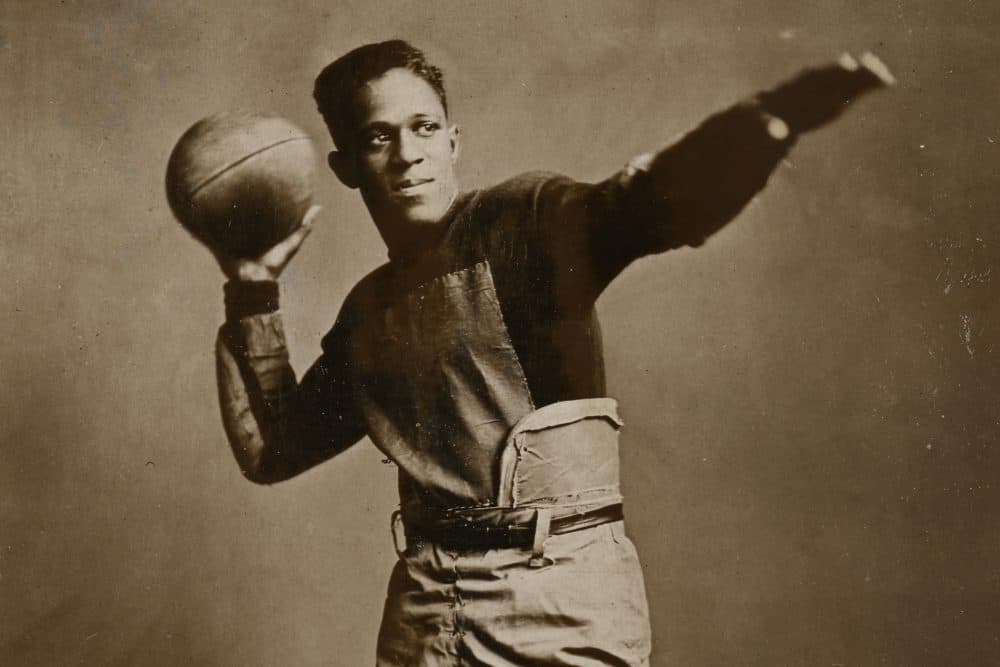 This article is more than 3 years old.
Fritz Pollard is credited with being the first African-American to play quarterback and coach in the pros. This week on Only A Game, the life of a football trailblazer. Also, the shirtless Tongan from the Rio Olympics who is now trying to qualify for the 2018 Winter Games. And the story of a runner with an eating disorder who learned she needed to slow down before she could speed back up. Join us!
Subscribe to the Only A Game podcast on Apple Podcasts, NPR One or Stitcher.
---
After Gaining Fame For Going Shirtless In Rio, Tongan Tries For Winter Games
Pita Taufatofua captured the hearts of those watching and participating in the 2016 Rio Olympics. Now he's vying for a spot in the 2018 Winter Olympics — as a cross-country skier.
3 Stories: NFL Coaching Hires, Instant Replay Delays, Super Bowl Home Game?
ESPN's Don Van Natta Jr. and Cindy Boren of The Washington Post join Bill Littlefield.
Fritz Pollard: The Small Running Back Who Broke Big Barriers
Just under 100 years ago, well under 1 percent of NFL players were African-American. That figure now stands at approximately 70 percent. The path to that growth begins, in part, with Fritz Pollard.
Charlie Pierce: The Week In Sports
Bill Littlefield and Only A Game analyst Charlie Pierce discuss Alabama and Georgia's epic title game. Also, the surprisingly good Vegas Golden Knights. And "voodoo" on the soccer pitch.
Kate Landau Runs Toward Healthier Times

In high school and college, Kate Landau was a nationally ranked distance runner. Everyone expected her to go pro. But, then, an eating disorder threatened to take all of that away from her.
This program aired on January 13, 2018.