Latest Show: Basketball In Uruguay, Blood Doping, Baseball With Dyslexia
49:07
Play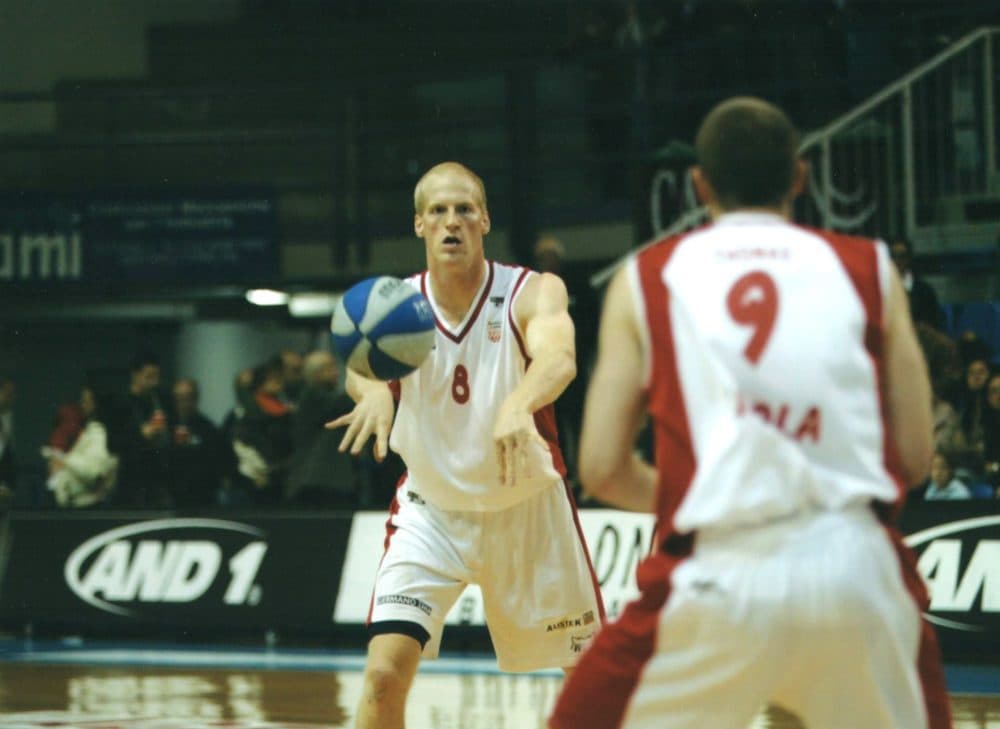 This article is more than 3 years old.
Former Penn State basketball player Tyler Smith knew he wasn't going to make the NBA. So he hoped for the next best thing — a six-figure contract playing overseas. This week on Only A Game, how Smith's basketball journey took him to Uruguay. Plus, blood doping goes wrong for Dutch cyclist Thomas Dekker. And, a former college baseball player who's now dreaming of the pros after learning to manage his dyslexia.
Subscribe to the Only A Game podcast on Apple Podcasts, NPR One or Stitcher.
---
Dutch Cyclist Thomas Dekker's Misadventures In Blood Doping
Thomas Dekker, like many cyclists of his generation, got caught doping. His cheating process, however, was not always neat and tidy. On at least two occasions, he had to perform the injections himself.
3 Stories: Larry Nassar And The NCAA, NFL Playoff Narratives, Dysfunctional Cavs
Charlotte Wilder of SB Nation and Mike Pesca, host of the daily Slate podcast The Gist, join Bill Littlefield.
Tales From A Season Playing Pro Basketball In Uruguay
Each year, the NBA drafts 60 new players, mostly out of U.S. colleges. But what if you're, say, the 70th or 90th best college player in the country? Martin Kessler has this story about one player's quest to extend his basketball career abroad.
Charlie Pierce: The Week In Sports
Bill Littlefield and Only A Game analyst Charlie Pierce discuss the pressure being put on USA Gymnastics in the wake of its sexual abuse scandal. Also, Alexa predicts the winner of next weekend's Superb Owl ... oops, Super Bowl. And a New York Yankees minor league affiliate rebrands in savory fashion.
Ballplayer With Dyslexia Finds 'New Beginning' Chasing Baseball Dream
Pat McKenna, a former two-sport athlete at Landmark College in Vermont, is pursuing a pro career in baseball after figuring out how to manage a difficult learning disability.
This program aired on January 27, 2018.