Elissa Ely: On The Sport Of Swapping Stories About Athletic Injuries
Play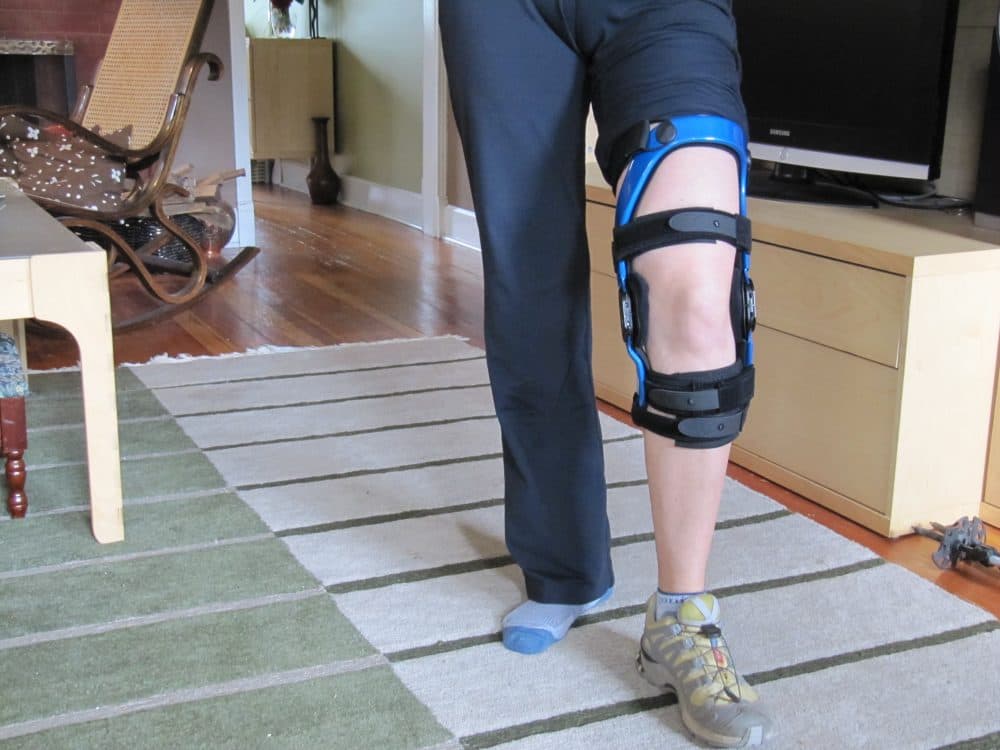 This article is more than 4 years old.
An athletic injury is a little like a pregnancy; everyone wants to tell you their labor story. They pat your stomach and can't wait to give you details. A 30-hour delivery is nothing next to a 46-hour one without anesthesia. Dramatic competition is ferocious.
It just so happened that my athletic injury had not occurred during a raging Himalayan ice storm when I was yards from the summit, alone except for companionable death and so close to the top that sky could be tasted.
My injury was from power walking to the dentist.
Still, pregnancy is pregnancy, and an Achilles tendonitis is a visual cue: the limp immediately reminded anyone who noticed of something worse that had happened to them — much, much worse — which they were compelled to share. My tendon gave strangers a great deal of storytelling satisfaction.
There was the woman in her 20s — a non-hiker — inspired by Cheryl Strayed; off to the Appalachian Trail with her. And then, somewhere near Clingman's Dome in Tennessee, mad with blisters, she called her mother to pick her up and bring plenty of foot cream. A 70-year-old told me about when he went up for a rebound in a pickup game, came down and then, to his astonishment, couldn't rise. A newlywed couple both developed plantar fasciitis in the Grand Canyon — their first shared experience as husband and wife.
Every story was different in detail, but similar in theme. The body never expects it will fail. First there's disbelief, then an inkling of mortality; it's always the fall after the pride.
To be honest, sometimes the tales seemed a little stretched. I myself have been imprecise on this topic from time to time: For instance, the big toe I broke in Zion National Park. It wasn't actually from hiking the West Rim Trail — though I did. It was from the very large suitcase that toppled off a baggage carousel at the airport after the trip was over. But since I've polished a few details, and since the nail has grown back, I have to say it's made a terrific labor story.
This segment aired on April 14, 2018.