Iceland Vs. Mighty Ducks, Sled Dog Racer, Vertical Runner
48:21
Play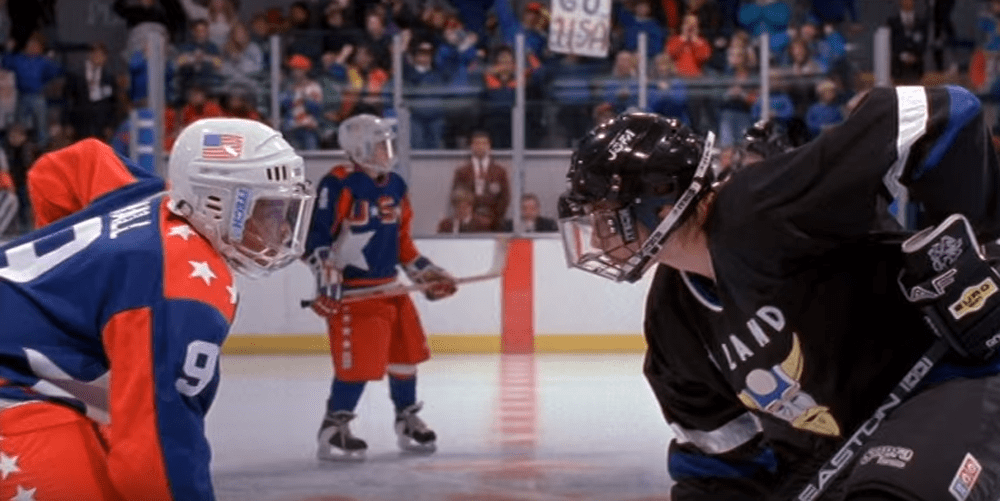 This article is more than 2 years old.
In 1994's "D2: The Mighty Ducks," the lovable Ducks take on the big, bad skaters from Team Iceland. But in real life, hockey is not popular in Iceland. How did a nation with just two ice rinks end up as the "D2" villain? Also this week, a dog musher throws herself into danger to save one of her sled dogs. And, a runner moves from the track to the stairs — and becomes the world's top-ranked female vertical runner. Join us!
Subscribe to the Only A Game podcast on Apple Podcasts, NPR One or Stitcher.
---
How Iceland Became The Mighty Ducks' No. 1 Villain
A country with little hockey history — and just two ice rinks in the entire nation --became the villain in a generation's most popular hockey movie. How did it happen? Only A Game's Martin Kessler has the story of a young screenwriter, Glasnost and a daytime soap opera.
3 Stories: Golden Knights, Boston Marathon Runner-Up, A Horse Named Gronkowski
ESPN's Don Van Natta Jr. and The Boston Globe's Nora Princiotti join Charlotte Wilder.
How Musher Blair Braverman Got Through Her Worst Day
"When something like this happens — and it's the worst day I've had, certainly the worst day in the sport that I've had — I'm scared to tell people," Blair Braverman says.
Charlie Pierce: The Week In Sports
Charlotte Wilder and Only A Game analyst Charlie Pierce discuss the top stories from the NBA playoffs, running the London Marathon in costume and whether the Cleveland Browns should take two QBs in the first round of the NFL draft.
Suzy Walsham Climbs To No. 1 After Switch From Track To Stairwells
As the world's top-ranked female vertical runner, Suzy Walsham spends a lot of time in stairwells. But she started on the track. Noam Osband has the story of how Suzy found a way to continue her racing career by switching sports.
This program aired on April 21, 2018.