25 Years Later, Jesse Eisenberg Shoulders Blame For Suns' NBA Finals Loss
12:16
Play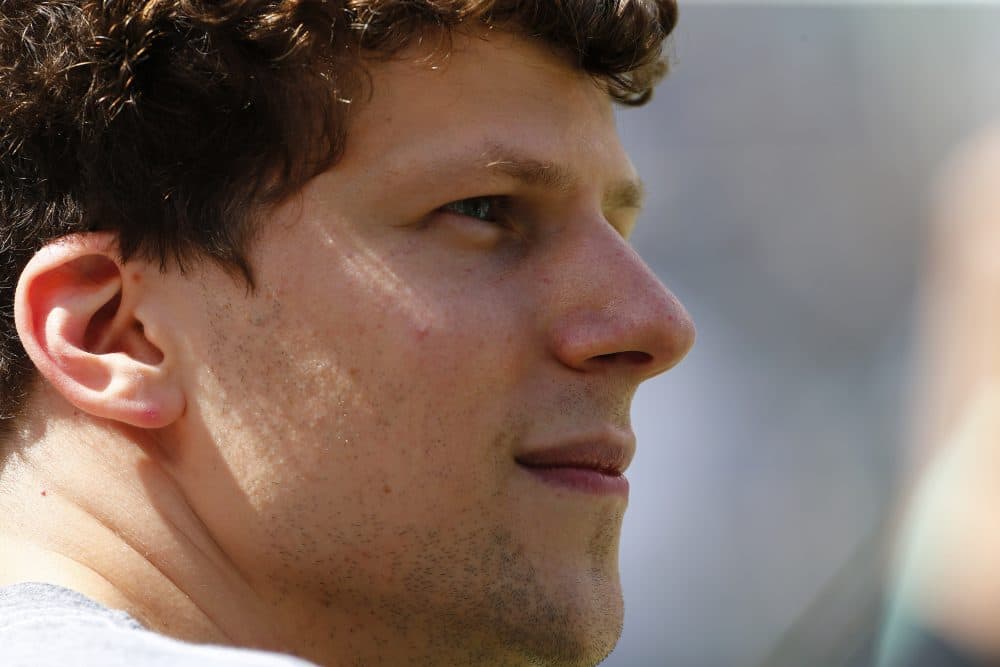 This article is more than 3 years old.
Two powerhouse teams met in the 1993 NBA finals. On one side, a 62-win Phoenix Suns team captained by league MVP Charles Barkley; on the other, a Michael Jordan–led Chicago Bulls squad on the hunt for its third-straight championship. But as actor Jesse Eisenberg recalls, Phoenix faced far more adversity in the decisive Game 6 than they realized at the time. The Bulls won the game and the title. Eisenberg shoulders the blame.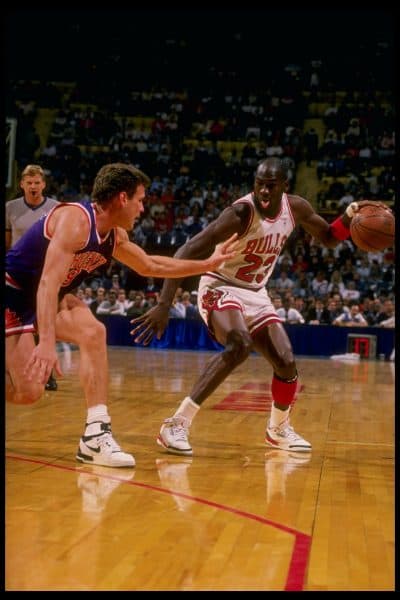 "It was me," he says. "I am responsible. Yes, I am the reason the Phoenix Suns lost the NBA Finals that year."
Eisenberg's role in the 1993 championship began as a fourth-grader on the playground in New Jersey. Life was boring, his friend Teddy was uninspiring and the school bully was relentless.
"Stephen was my enemy in the way Hitler was the enemy of Norway," he says. "He was a brute and I was just in his way. He would taunt me and Teddy by throwing mulch at our heads."
So Eisenberg did what any resourceful nine-year-old would do: he put pen to paper and sent a request to his favorite basketball player, Suns shooting guard "Thunder Dan" Majerle. Little did he know that this letter would have seismic effects on the basketball world and beyond.
"Is it possible that all of [it] stemmed directly from my letter?" Eisenberg wonders. "Yes. It is possible and it is likely."
To hear Jesse Eisenberg read his essay, click the play button next to the headline at the top of the page.
Eisenberg's story comes to us from the Slate podcast, Upon Further Review. It was written by Eisenberg for Mike Pesca's new book, Upon Further Review: The Greatest What-Ifs in Sports History. The audio was produced by Jonathan Mitchell of the podcast, The Truth.     
This segment aired on June 9, 2018.