The Catch-Up Rule: The Latest Pitch To Improve Baseball
07:06
Play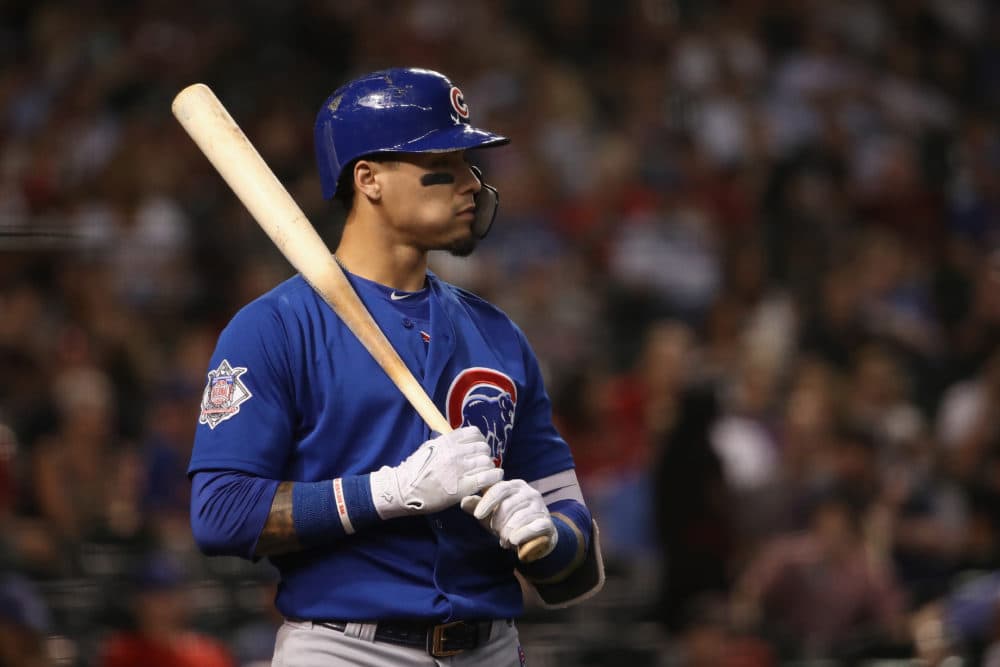 This article is more than 3 years old.
Wall Street Journal sports columnist Jason Gay remembers exactly where he was when he heard about an idea that could save baseball.
"I was ... in George Clooney's sitting room," Jason says. "No, I don't know where I was!"
Anyway. Wherever he was, that proposal to change baseball caught his attention.
"This proposal was not the work of, like, talk radio lunatics who were just trying to make baseball fans crazy," Jason says. "This is a pair of serious academics who have background in game theory — who have background in the idea of competitive fairness — who are making a real, serious proposal."
Steven Brams was one of the professors behind that email. He studies politics and game theory at New York University. His idea started with a simple number game.
"The game is called 'Catch Up,' " Brams says. "And two players are given a set of numbers, say, from 1 to 10."
Basically, you and a friend take turns picking numbers and trying to get the highest score. But … as soon as you take the lead, your turn ends.
"We thought it was an interesting game because nobody ever falls too far behind," Brams says. "Even my grandchildren can play it."
Brams and his team of academics have studied the catch-up game. And they've found ways to apply the concept in sports, starting with soccer.
"If a game goes to penalty kicks, the team that kicks first in each of the five penalty kicks has an advantage," Brams says.
This advantage is big. And to Brams, it's unfair. So he and his team used a computer program to simulate soccer shootouts and see what would happen if the catch-up rule were in place. He found that if the team behind got to go first on the next kick, the lopsided advantage went away.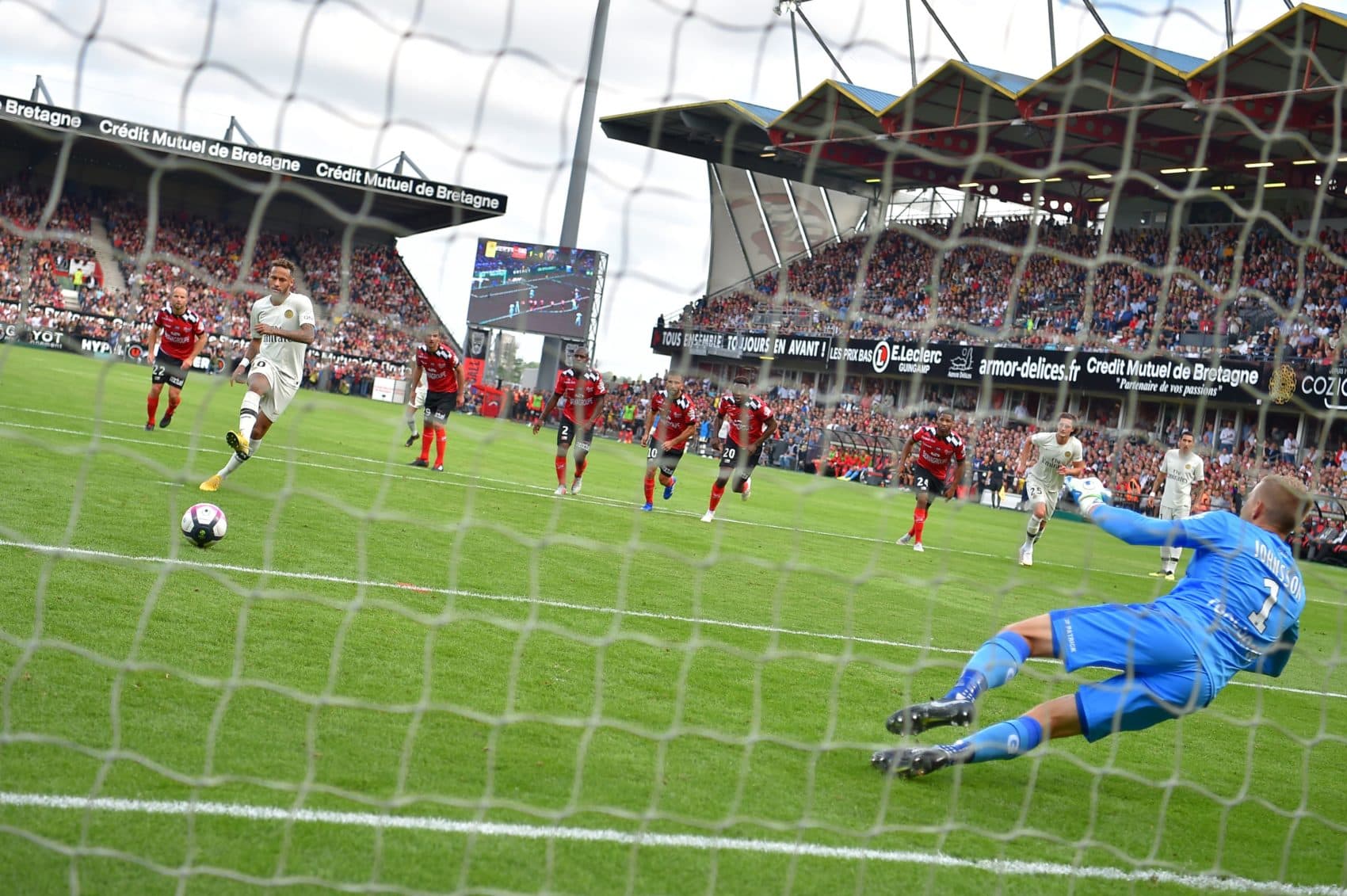 When they saw that the catch-up rule leveled the playing field in soccer, Brams and a co-author, NYU professor Aaron Isaksen, moved on to baseball.
"We thought that since baseball games are often not so competitive, a way to help the lesser teams would be to give them a handicap, as it will," Brams says.
The baseball version of the catch-up rule goes like this: if a team is trailing or tied, they get the normal three outs at bat. But if the team takes a lead, they only get two outs before going back on defense. The game theorists wanted to see what would happen if this rule were actually used. So they took data from old games.
"1967 to 2007," Brams says. "Fifty years, over 100,000 games."
And used a computer program to replay the games as if the catch-up rule had been in place.
"Our analysis said that if the catch-up rule had been in place, games would've been more competitive," Brams says. "The difference between the winning team and the losing team would've been lowered by about 33 percent in runs. And the games also would be shorter by 24 minutes, which is a significant change.
"So if you can shorten the games and make them more competitive, they will be more thrilling."
"Since baseball games are often not so competitive, a way to help the lesser teams would be to give them a handicap."

Steven Brams
This was the idea that found its way into Jason Gay's inbox. He wrote a column supporting it. He didn't think it was that much of a stretch.
"I was somebody who suggested allowing fans the opportunity to pitch in blowout situations," Jason says. "As opposed to bringing in your right fielder to close out the eighth inning, why not just grab somebody from the mezzanine to come in and do the same?
"I'm also on the record as being someone who supports a seven-inning weekday game. You know, if Monday through Friday — let's play seven innings, let's take a little bit of time off this thing. You want a nine-inning baseball game? You'll get plenty of them on Saturdays and Sundays.
"I'm not a baseball purist — I'm an equal opportunity heretic."
I asked Jason to put on his baseball futurist cap and imagine a universe in which the catch-up rule is the norm in baseball.
"I can tell you that since the publication of the article, the universe that baseball fans imagine is me being tethered to the Green Monster and being pummeled with baseballs for five to six hours," Jason says. "Baseball fans did not take terribly kindly to this column."
For Jason, the catch-up rule stuck out as an intriguing, well-thought-out solution to problems of competitiveness and the length of baseball games. But for NBC Sports lead baseball writer Craig Calcaterra, it simply fit in with a regular trend in sports fandom.
"For the most part, the 'baseball is broken and we have to fix baseball some way' idea that gets kicked out into the universe a few times a year, it tends to happen in the fall when the NFL games start again and they get 10 times higher ratings than baseball games do," Craig says.
Unlike Jason, Craig actually does remember where he was when he first heard of Steven Brams' and Aaron Isaksen's bold proposal.
"As is so often the case, I was on my couch," Craig says. "And as is not often the case, I almost fell off of my couch. This was one that really actually caused me to sit gape- mouth because I can't remember one that wanted to so fundamentally change the essence of baseball as this. Literally taking the classic three outs in an inning and disposing of it for the interest of efficiency."
Craig agrees that shortening baseball games is good for the sport. But he says there are better ways to do it.
"I'm a big fan of the pitch clock that's been adopted in minor league baseball," Craig says."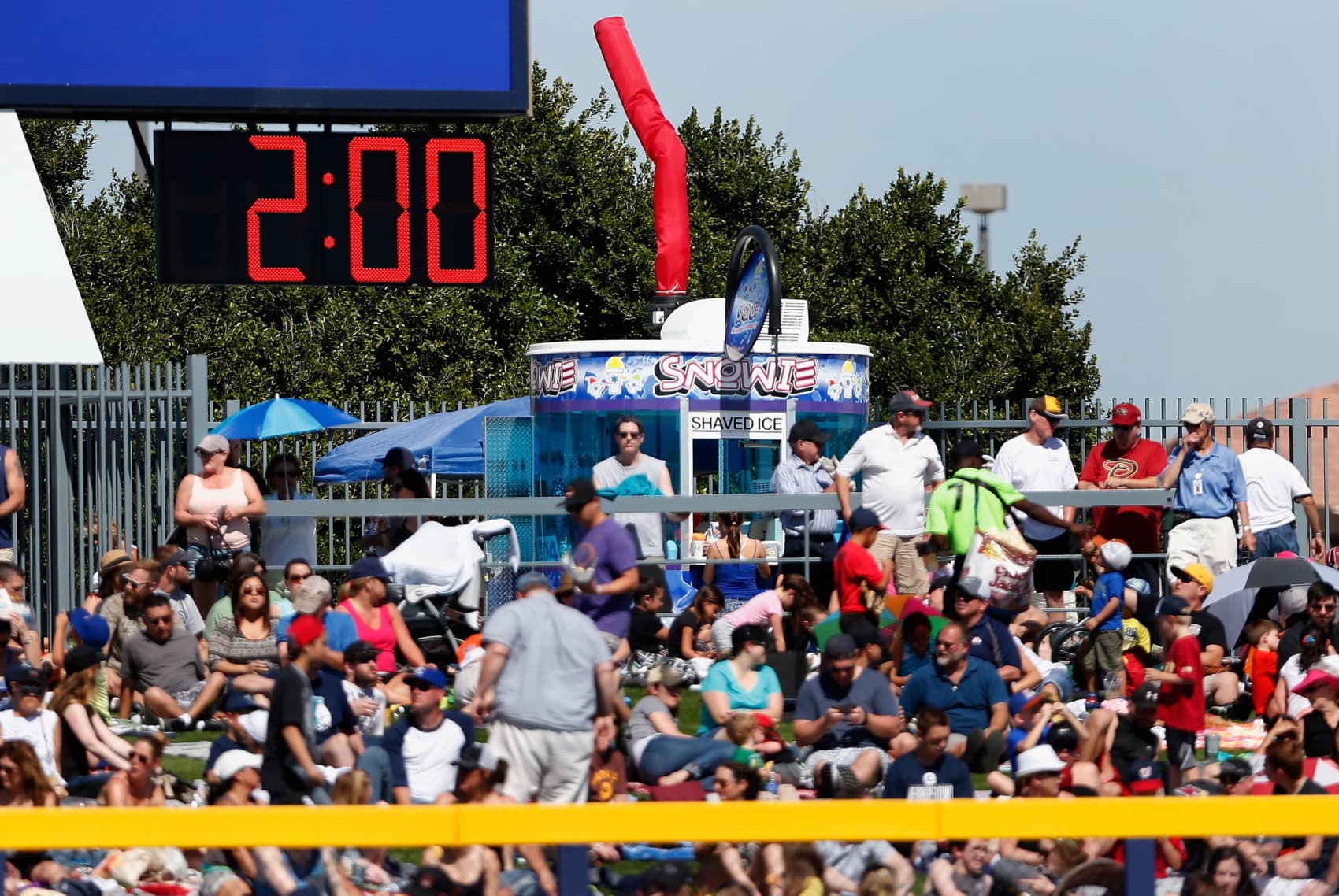 And he points out that the catch-up rule doesn't actually speed up the pace of play.
"That's about how long it takes for a guy to throw a pitch," Craig says. "And whether or not there are too many commercial breaks and stuff. That wouldn't change at all. People would still be spitting and scratching and kicking and doing all those sorts of things that they do in between pitches that drive us crazy now — they'd just be doing it for fewer outs."
Craig is pretty confident that you won't be seeing the catch-up rule rock the Big Leagues anytime soon. Which should come as a relief to Jason Gay and his readers.
"Baseball fans of America: I have now received all of your all-caps emails," Jason says. "I've heard your voices. I've heard your opposition. I love you, and let's move on."
But Steven Brams and Aaron Isaksen aren't giving up on instituting the catch-up rule in other sports. It may not be baseball that pioneers their idea, but Brams tells me that the head of the International World Squash Association might be interested.
This segment aired on September 22, 2018.