Women's Basketball Sneakers, Powerlifter, Land Speed Record
48:45
Play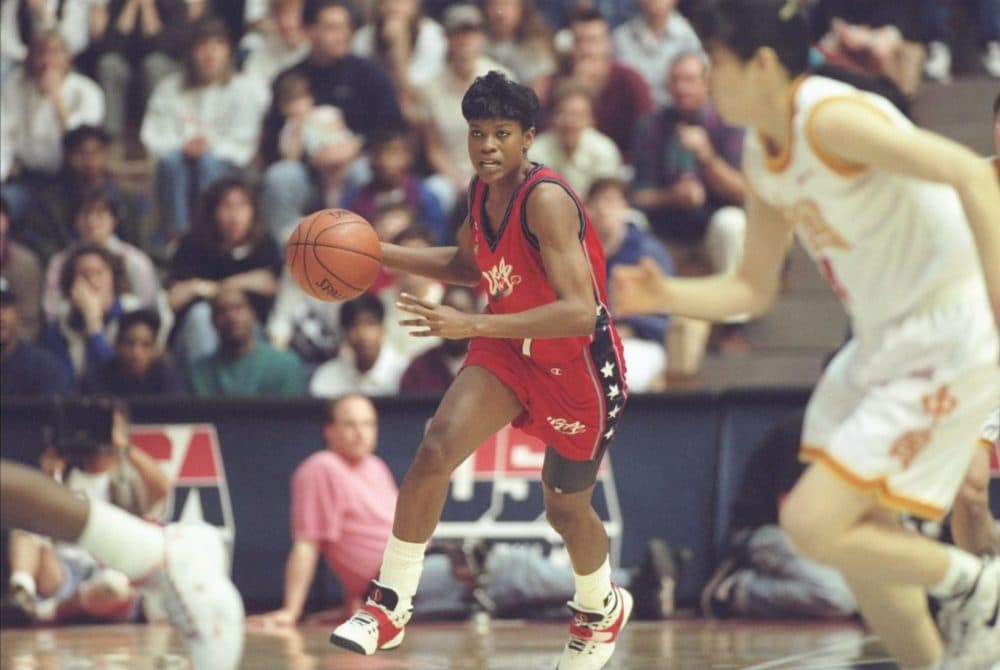 This article is more than 2 years old.
In 1996, Nike released the Air Swoopes, the first women's signature basketball shoe. Today, there are no WNBA players with their own shoe lines. This week on Only A Game, the history of women's basketball sneakers. Also, how powerlifting changed Colleen Tighe's life. And tales from Craig Breedlove's quest for the land speed record. Join us!
Subscribe to the Only A Game podcast on Apple Podcasts, NPR One or Stitcher.
---
The Nike Air Swoopes And The Disappearance Of Women's Signature Shoes
About 20 active NBA players wear shoes designed especially for them and sold to the public. In the WNBA, the number of players with signature shoes is …  zero. But it wasn't always like this.
3 Stories: Football's 'Psychosocial' Benefits, G League Offer, NFL Celebrations
The Athletic's Michael Lee and the Boston Globe's Nora Princiotti join Only A Game's Karen Given.
Tighe: 'Powerlifting Doesn't Care What I Look Like'
As a young adult, Colleen Tighe had an unhealthy relationship with exercise. But about a year ago, Colleen started lifting weights and learning about powerlifting.
Charlie Pierce: The Week In Sports
Karen Given and Charlie discuss the arrest of former USA Gymnastics president Steve Penny, an apparent resolution to the NFL's anthem crisis, and Kenya Ice Lion star Sidney Crosby.
Craig Breedlove's Quest For The Land Speed Record
In the early '60s, Craig Breedlove designed, built and drove a jet-powered vehicle that would launch him to stardom … and almost kill him.
This program aired on October 20, 2018.