IndyKids Journalists Interview 73-Year-Old Marathoner
Play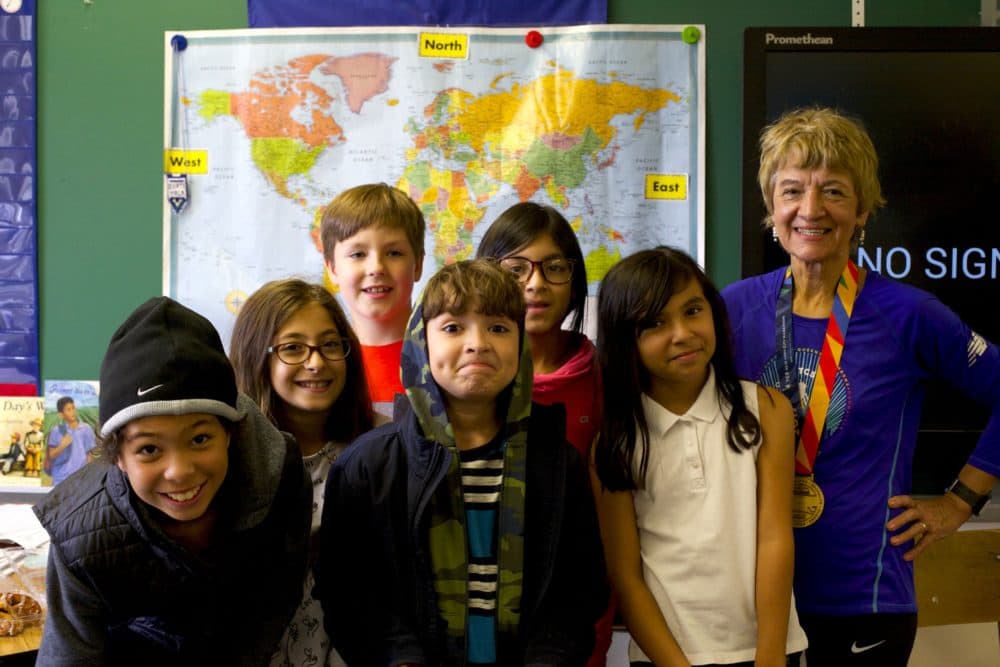 This article is more than 4 years old.
Training for a marathon is hard work. So why do it? That was the question on the minds of a hard-hitting group of investigative journalists who gathered in an elementary school classroom in mid-October.
The subject of their investigation? Seventy-three-year-old librarian Jillian Lazaridis, who's run about 50 marathons all over the world.
"It's hard to explain how you feel when you cross the finish line. It's like you could do anything you set your mind to."

Jillian Lazaridis
To hear the full interview, click the play button next to the headline at the top of the page. And click here to see students' drawings of Jillian's story. 
IndyKids is a social justice newspaper for and by kids. The piece was produced by Rachael Bongiorno and Clara Ibarra of the Grandparents Story Lab, an inter-generational storytelling project that connects New York's youngest and oldest generations through podcasts and art.
Music Credits:
"Spring" by QQQ
"Pavlemipie" by Loza
This segment aired on December 8, 2018.