McGill Mascot, Scotiabank Hockey College, Sportswriter Couple
48:33
Play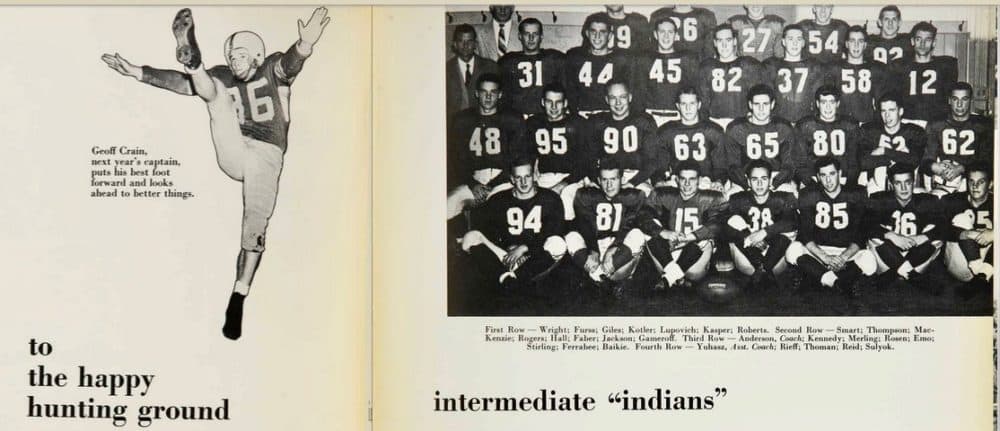 The McGill University athletic teams used to have a lot of nicknames. But in 1927, one name took center stage: the Redmen. This week on Only A Game, the controversial history of the Redmen name — and the student-led campaign to change it. Plus, a Canadian bank's partnership with NHL stars. And we celebrate Valentine's Day with a press box love story. Join us!
Subscribe to the Only A Game podcast on Apple Podcasts, NPR One or Stitcher.
---
Not A 'Bona Fide College': The Story Of The Scotiabank Hockey College
In the 1970s, a bank promotion dreamt up by a Hockey Hall of Famer inspired a generation of Canadian kids to save their pennies.
3 Stories: NBA Drama, Racist Emails, Chiefs' Finances
Julie DiCaro, sports writer and host at Chicago's 670 The Score, and sports writer and editor Patrick Hruby join J.A. Adande.
'The Redmen': The History Of McGill's Nickname — And The Fight For Its Removal
Since 1927, McGill's athletic teams have been nicknamed the Redmen. Nearly a century later, 80 percent of McGill's student body voted in favor of a name change.
Charlie Pierce: The Week In Sports
J.A. Adande and Charlie Pierce discuss the deals made before the NBA's trade deadline, remember MLB great Frank Robinson and identify the real winner of Super Bowl LIII.
What Happens When Your Sports (Writing) Rival Is Also Your Spouse?
When it comes to breaking stories about the Oakland A's, the San Francisco Chronicle's Susan Slusser usually outscoops her husband. But Dan Brown recently got some payback.
This program aired on February 9, 2019.