3 Stories: NFL Draft, Vlad Guerrero, Jr., Potential 'Boston Slam'
10:04
Play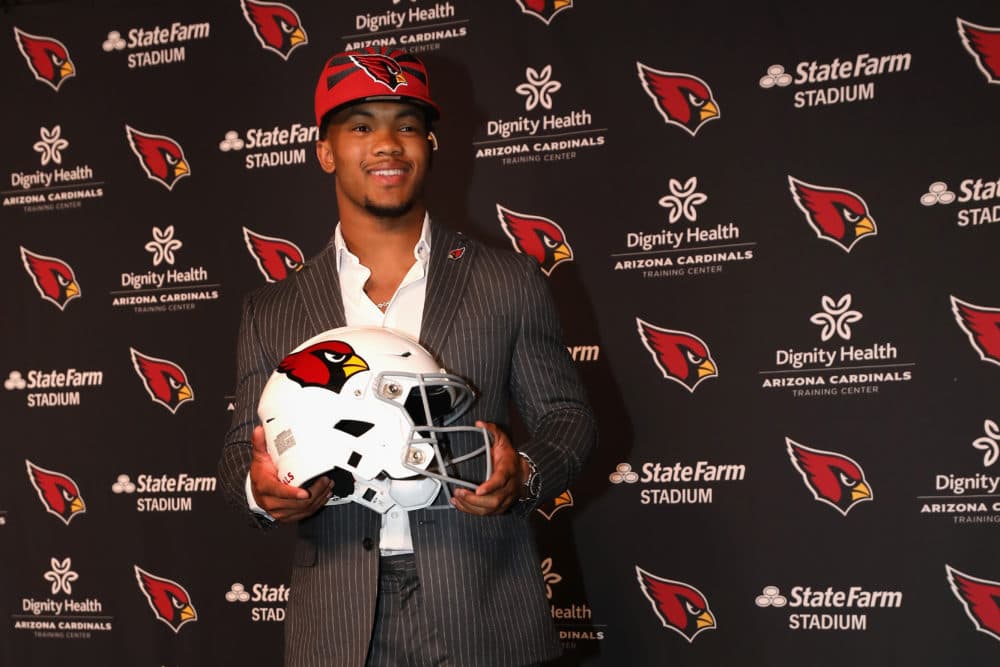 Thursday night's NFL Draft featured No. 1 overall pick Kyler Murray, suprise No. 6 selection Daniel Jones and ... Taylor Swift. From backstage phone calls to high-profile guests, the theatrics of the draft were on full display. The Wall Street Journal's Jason Gay wonders if the NFL has gone too far.
Plus, Vladimir Guerrero Jr., the son of the beloved MLB Hall of Fame slugger, makes his long-awaited Major League debut this weekend. But fans are upset that the Blue Jays waited this long to bring the 20-year-old phenom to the Bigs. The Ringer's Katie Baker weighs in.
And with the Bruins and the Celtics advancing through the playoffs, Boston's four major sports teams are getting closer to holding all four championships simultaneously. Sports Illustrated's Charlotte Wilder says she's enjoying the ride.
More Stories You Should Know
This segment aired on April 27, 2019.