3 Stories: Liz Cambage Trade, NBA Draft Lottery, NCAA Athlete Likenesses
11:24
Play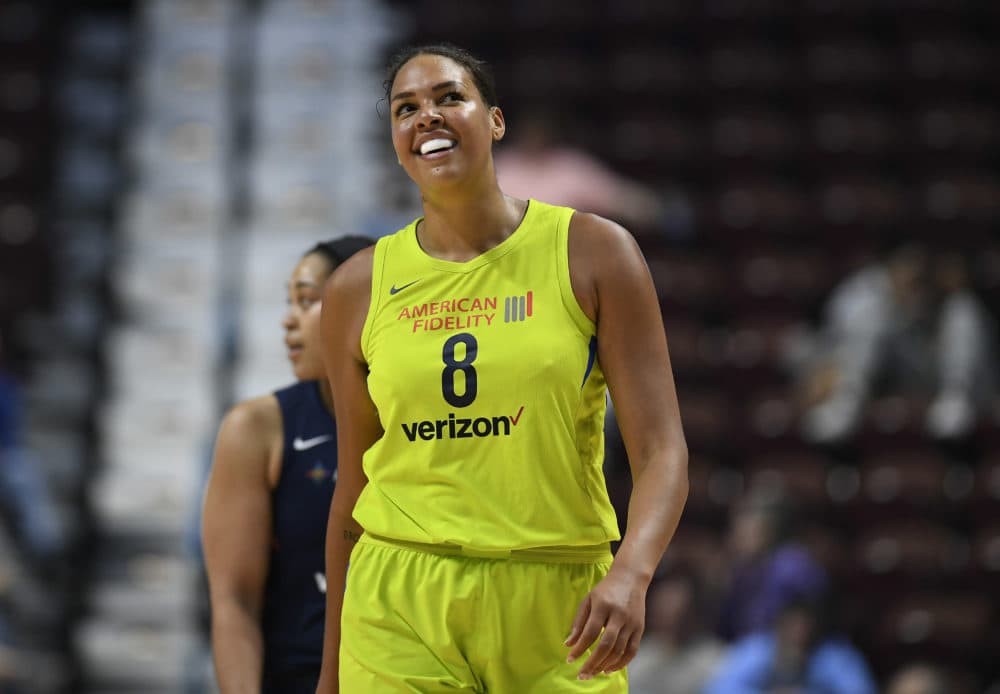 On Thursday, WNBA star Liz Cambage was traded from the Dallas Wings to the Las Vegas Aces. Cambage had requested a trade back in January. There's speculation that the trade makes Las Vegas the favorite to win the 2019 WNBA title. Lindsay Gibbs, sports reporter for ThinkProgress, thinks the trade is not only great news for the league but also for player empowerment in the WNBA.
Plus, Tuesday's NBA Draft Lottery was kind to New Orleans. The Pelicans will have the No. 1 pick in the 2019 draft, where they're expected to take Duke phenom Zion Williamson. There's been discussion about Williamson's potential power to wind up with a more desirable franchise. While it seems like Williamson will end up in New Orleans, The Athletic's Michael Lee thinks it's only a matter of time before a top prospect tries to pick his destination.
And the NCAA is considering allowing its athletes to profit from their likenesses. This sounds like a good thing. But Only A Game's Karen Given thinks a look at the fine print might tell a different story.
More Stories You Should Know
This segment aired on May 18, 2019.