Wang: How To Grieve In Front Of Millions Of People
Resume
"My Dad's Friendship With Charles Barkley" originally aired on Dec. 15, 2018. Here's an update from reporter Shirley Wang. 
Every day, I think of my dad, who passed away last June. Every other day, I am reminded of him by an object he left behind; that old toothbrush mixed into the clutter on the counter, his shaving kit deep in the bathroom drawers. Sometimes by the startling memory of his face in the middle of a daydream.
Lately, however, I've been thinking about him because of Twitter.
A few hours after the story aired on Saturday, December 15, it trended at No. 2 on Twitter. My mom's WeChat wouldn't stop buzzing. At 22 years old, I was still an unemployed writer who had just graduated from college.
But now, I was in front of the world — and the world was greeting me with a hearty, generous offer to engage. It was all because of my dad's story.
Conducting phone interviews in a robe in my Iowa bedroom, I neglected my body's commands for food and sleep. My mom took off work to feed me quick meals — Milanos and pretzels. My boyfriend logged onto my email from Hong Kong and made an Excel spreadsheet to handle interview requests.
I became used to regular retweets with a link that left me staring at the headline photo: a snap of my dad with his arms spread wide behind Charles Barkley's desk on the set of Inside the NBA.
They are reminders of his ability to feel unbridled joy in one of his peak fandom moments.
They are reminders that I haven't been able to look at a photo of him in a while.
Because from this place of incredible internet magic, my excitement was paired with a great, sinking sadness.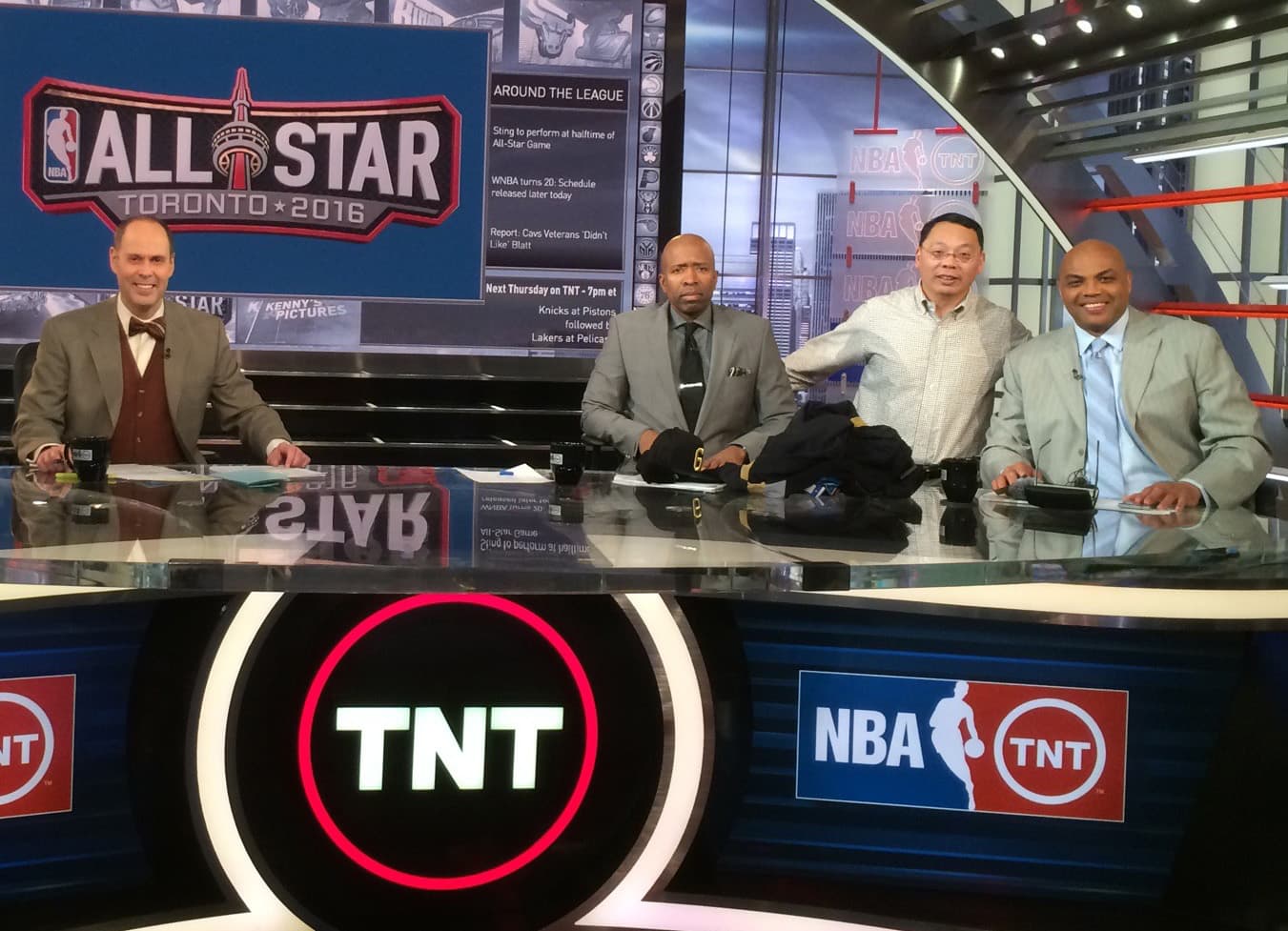 My dad would've loved this. He would've loved that people were listening to the story in the car, his voice floating in the air between a different dad and daughter, or in a college dorm on a Saturday night. Or in places as random as the operating room of my mom's boss, who was in the middle of surgery when he decided to play the piece for his attending. He would've framed the letter sent to me by NBA Commissioner Adam Silver, who my friends have informed me is the "CEO of basketball." My dad would get a Twitter account with no picture icon so he could retweet celebrities who, after reading the story, decided they admired my dad.
But he was gone, and I am here.
Sitting at the dinner table, having a frantic breakfast before I had a phone call with the Washington Post, my mom said "going viral" was a gift from my dad.
When I spoke with Charles for the radio story, he said to me...
Hey, listen. You stay in touch. Please tell your mom I said hello. Give her a big kiss. Tell your brother I said hello. And listen: Just keep doing you. It's your time now. Don't forget that.
"It's your time now. Don't forget that."
I feel I am faced with this new decision. What to do when daily life has proven to be full of unpredictable possibilities? Full of extraordinary, ordinary people and the things they can do for each other. A place where beautiful moments are created out of sadness.
It's like my dad is saying to me: "Look at this new universe I've opened up for you. Now you will not be lost."
To remind me, he sent a whole crowd of internet companions in his place. New friends, new mentors, new wisdom. New relationships to carry on.
Sometimes when I miss him, I'll log on, scroll through my Twitter. Even though my dad is gone, online messages leave me with his encouragement.
From a dad in Gainesville, Florida:
Your father is that soft voice in your heart and head. He does not shout. He speaks softly to you.
Tweeted one man from Atlanta, Georgia:
Your dad had to be incredibly proud of you. And he still would be.
From a friend from college:
You'll live in the future that you and your dad helped to create.
Transmissions sent from the land beyond.
This segment aired on June 15, 2019.