Doris Kearns Goodwin On How The RNC Compares To The Dramatic 1912 One
06:04
Play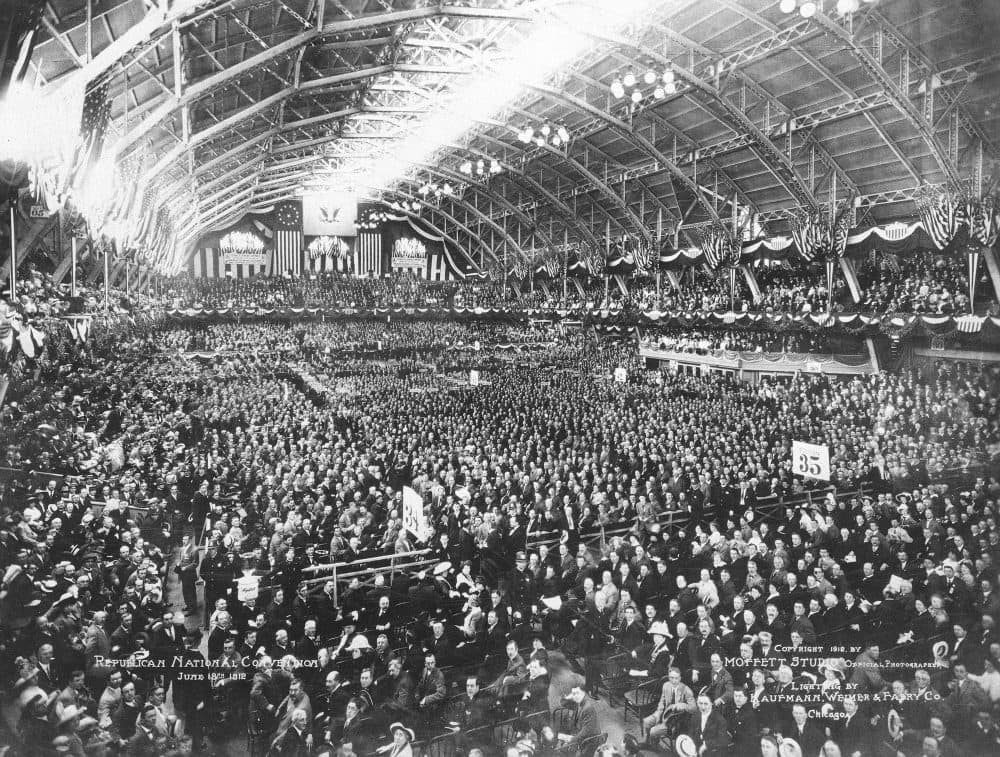 This article is more than 4 years old.
The Republican National Convention has begun with some disunity and a little more drama than is usual at conventions these days.
Opponents of Donald Trump tried unsuccessfully Monday to force a roll call vote on convention rules in hopes of freeing delegates from their commitments to Trump. It appears to have just been a brief moment of chaos though.
In comparison, historian Doris Kearns Goodwin of Concord points out what a truly split convention the GOP experienced in 1912 when the primary system had just begun.
Incumbent President William Howard Taft was challenged by populist Teddy Roosevelt, who primaries showed had popular support, while Taft was backed by the party establishment.
Goodwin says that campaign and convention were, well, nuts. She joined WBUR's Morning Edition to explain.
This segment aired on July 19, 2016.