Where To Go To Get Off New England's Beaten Path This Summer
23:59
Play
This article is more than 9 years old.
Sure, you've taken the kids to Canobie Lake and braved the crowds at Fenway Park. You've probably been up to the beaches near Gloucester and you've certainly been stuck in Route 24 traffic down the Cape.
Sick and tired of crowds? Still want to get outside? Everybody has one, that special off-the-beaten-path summer destination.
From boating in Nickerson State Park to hiking in Lee. From catching a concert in Bethlehem, N.H., to driving the Northeast Kingdom. From Rhode Island to Connecticut to Maine, and everywhere in between.
Our listeners have sent in their ideas and Jon Marcus of My Secret Boston, joins us to share his list.
Guest:
Jon's List of Boston's Summer Secrets:
Get out on the water: the best secret on Boston Harbor is the MBTA F-4 water shuttle between the New England Aquarium and the Charlestown Navy Yard, which is free for kids 11 and under and $1.70 for adults. At the Navy Yard see the USS Constitution for free, as well as a World War II destroyer on display. If the Aquarium is too pricey, see the harbor seal show outside for free.
Be a lobsterman for a day: you can also go out on the Boston Harbor in a lobster boat with a lobsterman who will show you the sites and teach you how to pull traps.
If you'd rather be on the river: there are little-known romantic gondola rides on the Charles that you can book, and you can also arrange for roses, chocolate, and a live accordion player.
If you want to be a little more active: you can attend your first practice for free with the Boston Dragon Boat Club on the river, which is a great workout in those big boats where you row to the beat of a drum.
Hang out over the river on the Weeks Footbridge, where the Boston Tango Society hosts dancing during every full moon in the summer, starting at 8 p.m.
If you want to get away from it all without going away, take a lunch over to a little park called the Peter Faneuil House Gardens hidden away on Beacon Hill that's a great secret oasis decorated by the Beacon Hill Garden Club.
Visit the hidden garden six stories up on top of the parking garage at 4 Cambridge Center in the middle of Kendall Square, with winding sidewalks lined with living shrubbery and miniature trees and benches and tables where you can bring your lunch.
Enjoy the great park people don't know about, built as part of the Big Dig. It is behind the Spaulding Rehabilitation Hospital on Nashua Street on the Charles River, which is another little oasis with great views of the Zakim Bridge.
Enjoy a whole hidden world of quiet wooded paths along the route of old aqueducts all through Newton and the western suburbs, and a free nature trail hidden out behind Patriot Place at Gillette Stadium, with a hiking trail, working cranberry bog, and a place to have a picnic.
If you really want to get away from it all, there's a model railroad hidden in some public woods in Needham. It was built there by a retired engineer. He calls it Martini Junction, and it's so secret that you need the GPS coordinates to find it.
If you don't want to pay a zillion dollars to see the Red Sox, there are a lot of other games in town, including the Boston Cannons lacrosse team, which plays in Harvard Stadium. There's also the Boston Militia women's tackle football team, which plays in Somerville.
See the stars. Every every third Thursday at the Harvard Observatory see the stars through telescopes for free. There's even free parking. There's also free stargazing at the Boston University observatory and at the top of the parking garage at the Science Museum.
Watch a movie al fresco. Free movies shown on the water side of the Boston Harbor Hotel on Friday nights.
Tee off: Another way of taking advantage of the fact that it stays light late is that the Commonwealth Golf Course in Newton near Boston College has huge discounts if you tee off after 5 p.m.
The hottest place this summer is the Seaport because of the new restaurants with waterside seating, but they're also really pricey. You can hang out down there for free and hear live music outside the Institute of Contemporary Art every Thursday night starting at 6 p.m. And the museum itself is also free on Thursdays, and has a great little café that's a lot cheaper than anyplace else down on the harbor.
Hidden Summer Secrets Suggestions From Our Listeners:
Philup10 : The Lowell Folk Festival - Good music, diversity of food and lots to do with the family.
Joanie Gentian:Bread and Puppet -"Cheap Art and Political Theater" way up in Glover, Vermont and in Lawrence, Massachusetts on Labor Day.
J Fisher: Circus Smirkus- It's a wonderful Vermont-based youth circus that tours New England in the summer.
Elaine Almquist: I absolutely love doing the Minuteman trail on a nice summer day and the Arnold Arboretum.
Cambridge Girl: Mt. Auburn Cemetery- A perfect afternoon trip to take sometime.
Anthony:The Brockton Rox - Baseball, grilled burgers, hot dogs, draught beer and Red Sox great Bill Buckner! Tickets are cheap and the seats are comfortable.  It makes for a great and affordable summer evening out with the family.
Mary Flatley: Canoeing on the Ipswich River
Karen Washington: Bash Bish Falls, Great Barrington - Great on hot humid days.
Holly Johnson: Rutland State Park during the week - Lovely swimming, sandy beach, great for mamas and babies.
This segment aired on July 14, 2011.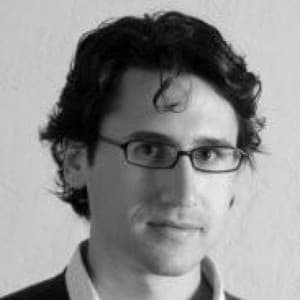 Adam Ragusea Reporter/Associate Producer
Adam Ragusea was formerly a reporter and producer for WBUR.