Presidents of Amherst College, Bunker Hill Talk College Affordability
19:11
Play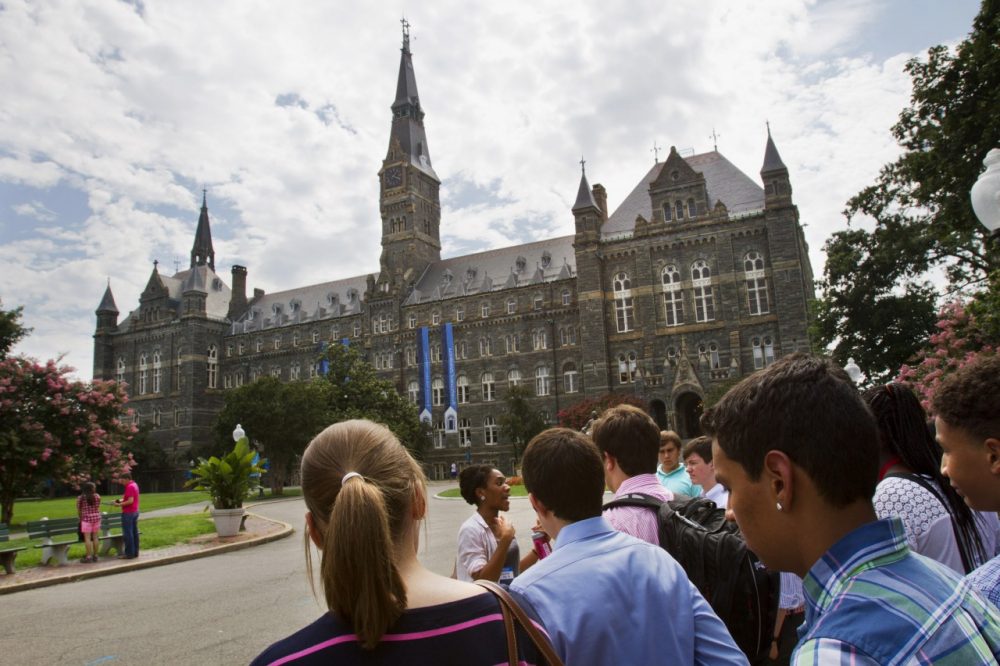 This article is more than 7 years old.
What can colleges and universities do to help low-income and minority students get a college education? With tuition prices rising each year, and with students taking on more and more debt, how can educators increase access to everyone?
Those were some of the big questions posed last week by President Obama at a White House summit attended by more than 80 college presidents, including several from Massachusetts.
At the summit, college presidents unveiled more than 100 different commitments aimed at helping low-income students attend and complete college.
WBUR's Anthony Brooks sat down with two Massachusetts college presidents who were at the White House last week to talk about some of those ideas and strategies.
Guests
Biddy Martin, president of Amherst College. She tweets at @Biddy_Martin.
Pam Eddinger, president of Bunker Hill Community College. She tweets at @PamEddinger.
More
The Boston Globe: New Leaders Have Big Plans For Two Boston Community Colleges
"'The thing people have to understand is that community college is not students just studying a skill over here and students preparing to transfer over there. If I produce a technician who has no creative thinking skills, and doesn't know how to learn any further, then what are we producing? The old idea that we're just trade schools is repugnant to me.'"
The Boston Globe: At White House, College Chiefs Pledge More Equitable Access
"President Obama singled out Boston's Bunker Hill Community College for pledging to help more incoming students catch up on their academics the summer before freshman year. Bunker Hill said it would double the size of its intensive summer English and math program to serve at least 900 students a year."
NPR: Colleges Guide Low-Income Students From Getting In To Graduating
The goal is to find new ways to promote success among low-income students. Higher education is generally seen as the ladder toward economic success, but too few kids are able to climb on and stay on.
Inside Higher Ed: Obama's Ratings For Higher Ed



"President Obama appears to be making good on his vow to propose a "shake-up" for higher education."


This segment aired on January 20, 2014.