How Colleges Can Tackle Sexual Assault On Campus
27:03
Play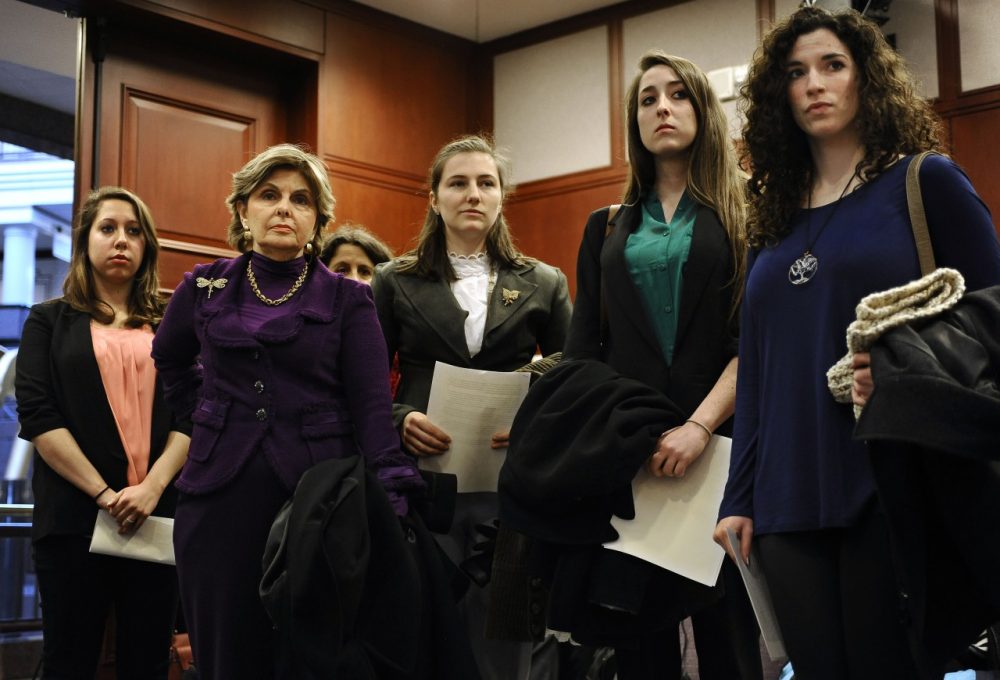 This article is more than 6 years old.
The White House Council on Women and Girls is out with some striking statistics about women's safety on America's college campuses.
One in five female students have been assaulted on campus, and 22 million American women have been raped in their lifetime.
Last week, President Obama created a task force which will aim to tackle the epidemic, developing recommendations for colleges on preventing crime.
He's the first president to have ever really gotten involved with the issue of sexual assault.
And in his weekly address, Obama acknowledged the complexity of the issue, especially when it comes to the college environment.
"We need to encourage young people, men and women, to realize that sexual assault is simply unacceptable," said the president. "And they're going to have to summon the bravery to stand up and say so, especially when the social pressure to keep quiet or to go along can be very intense."
Guests
Nedra Pickler, White House reporter for the Associated Press. She tweets at @nedrapickler.
Gina Scaramella, executive director of the Boston Area Rape Crisis Center. She tweets at @BARCC. BARCC's hotline number is 800-841-8371.
Kevin Kruger, president of NASPA — the National Association of Student Personnel Administrators. The group is just out with a guidance for student affairs professionals on campus obligations for student-to-student sexual harassment, which they just sent to the new White House task force. He tweets at @NASPApres.
More
White House: Weekly Address: Taking Action To End Sexual Assault
"In his weekly address, President Obama said that the Administration has taken another important step to protect women at college by establishing the White House Task Force on Protecting Students from Sexual Assault."
Associated Press: Obama Targets College Sexual Assault Epidemic
"On many campuses, the report said, the sexual assaults are too often shrouded in secrecy, with victims fearing stigma, police poorly trained to investigate, and universities reluctant to disclose the violence. Many of the assaults are fueled by drinking and drug use that can incapacitate victims."
Forbes: Getting Serious About Sexual Misconduct (And What Yale Can Learn From Navy)
"Yale University announced a few weeks ago that it had developed a set of eight scenarios detailing what is — and what is not — consensual sex, reactions ranged from snickers to snores — at least on the Yale campus. Despite two articles in the Yale Daily News, there was not a single comment in response on the paper's website."
The Amherst Student An Account Of Sexual Assault At Amherst College
"When you're being raped time does not stop. Time does not speed up and jump ahead like it does when you are with friends. Instead, time becomes your nemesis; it slows to such an excruciating pace that every second becomes an hour, every minute a year, and the rape becomes a lifetime."
This segment aired on January 28, 2014.