Patrick And Obama Take The Stages
07:39
Play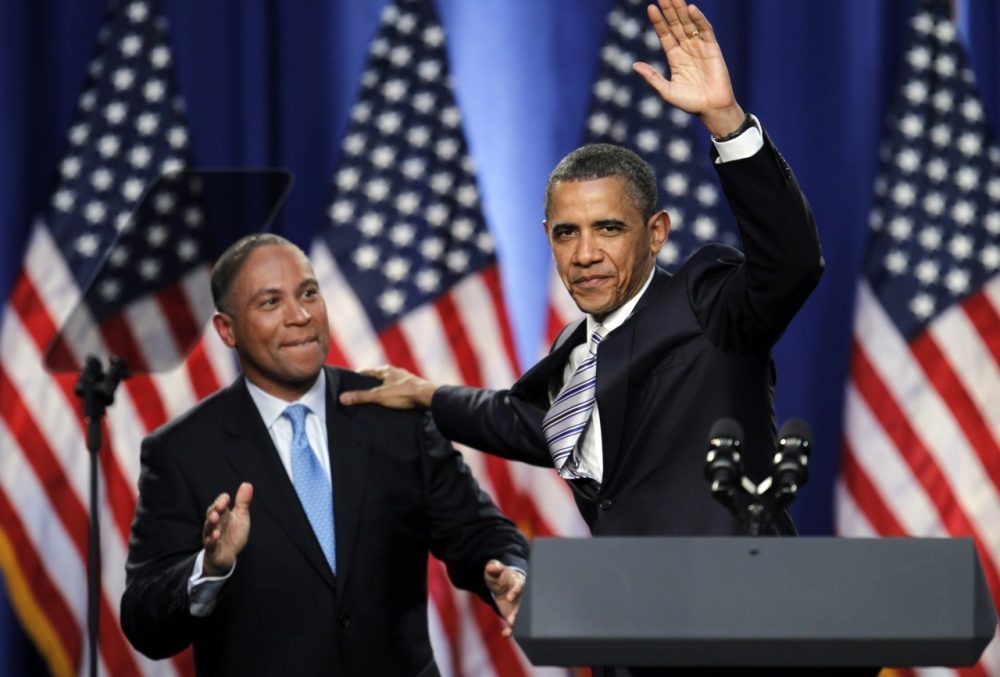 This article is more than 6 years old.
If you're a fan of lofty political rhetoric, you can enjoy a two-fer tonight — beginning right here in Massachusetts. Governor Deval Patrick will give his final State of the Commonwealth address — live on Beacon Hill, starting at seven o'clock.
Then the governor will have to cede the limelight to the leader of the free world. President Barack Obama will deliver his sixth State of the Union address, at nine.
Now, the governor's speech had some of the drama taken out of it after last week's snow storm forced him to postponed it. He's already released his new budget, so we know he'll talk about education and transportation. And he'll be speaking to a friendly legislature.
We're told that President Barack Obama will focus on income inequality and a need to raise the minimum wage. But he faces a much different audience, including the GOP-controlled House of Representatives that has blocked much of his agenda this past year.
But the co-incidence of these two speeches got us thinking about the similarities and differences in the political lives of Barack Obama and Deval Patrick. Both Democrats. Both gifted public speakers. Both attracted to big ideas, and big visions. Before the realities of governing intruded.
Guest
Matt Viser, reporter in the Washington, D.C. bureau of the Boston Globe.
This segment aired on January 28, 2014.