Newton Grapples With Teen Suicides
09:37
Play
This article is more than 6 years old.
Community members are gathering at Newton South High School Tuesday night to discuss teen suicide.
Late last week, Roee Grutman took his life — the third teenager to do so this school year in Newton.
As a result of these deaths, parents, students and school administrators are grappling with many questions, including how to prevent suicide.
WBUR's Sacha Pfeiffer speaks with one mother whose 18-year-old daughter killed herself in October.
Guest
Lila McCain, mother of Karen Douglas, a senior at Newton North High School who took her own life
Interview Excerpts
McCain's thoughts on modern-day pressures on adolescents:
"I feel for the teenagers of today. They clearly have a very stressful environment. Social media doesn't help. They have to realize that life isn't perfect, and that's the beauty of it. And it's OK to not have good days, you know? And it's perfectly normal to not be perfect. I really feel like we Photoshop our lives, you know? We share all the good things on Facebook and social media, etcetera, but there's so much more to life than that. And if kids just realize that it's OK, it truly is, and that there are so many loving, caring friends and adults around them that want to lend an ear and want to help, I think we'd be in a much better place."
How McCain's Get Real Campaign, which raises awareness of adolescent mental health issues, came to be:
"After Karen passed away, I made the time to have coffee one-on-one with her closest friends, and I asked one of her friends, 'What needs to happen? What would you change in the schools or wherever?' and she goes, 'People need to get real.' And that really resonated with me, and that turned into the Get Real Campaign. And our campaign is — what we want to do is give teenagers a place and a voice to share their issues, to share how they're coping, to give others hope that life isn't perfect and it's OK...I don't know of one household that doesn't have issues of some sort, and yet we only share the colleges our kids got into or what have you, and that causes a lot of stress for others."
McCain's advice to parents worried that their children may have suicidal thoughts:
"First of all, don't panic. Be very loving and supportive. And try to listen without judgment. From what I hear from teenagers, they feel the parents listen through their lens and wish the parents could listen through their teenage lens...[That's] very challenging, and it's challenging because, you know, I felt I had a good relationship with my daughter. And yet you get, 'Oh, Mom, you're not going to understand,' or whatever. And it's very difficult. One [piece of] advice for parents is to focus on maybe trying to get to the underlying reason of why a teenager does something instead of reacting immediately to the behavior itself."
More
Get Real Campaign "Here we hope to provide peer support and educational materials regarding such topics as stress, adolescent depression, anxiety, eating disorders, low self-esteem, and more."
Massachusetts Coalition for Suicide Prevention Information about the prevention of suicide.
CommonHealth "For more professional advice, we turned to Drs. Steven Schlozman and Eugene Beresin, child and adolescent psychiatrists at Massachusetts General Hospital and directors of the Clay Center for Young Healthy Minds."
CommonHealth "We know that people who take their own lives are in immense pain. We know that the dark cloud of stigma hovers over those who suffer mental illness. We know that feeling suicidal can be intensely private."
This segment aired on February 11, 2014.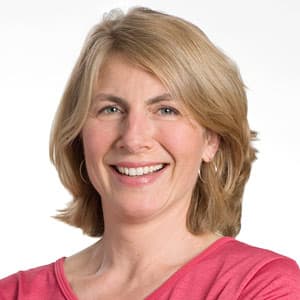 Sacha Pfeiffer Host, All Things Considered
Sacha Pfeiffer was formerly the host of WBUR's All Things Considered.