Juanito Pascual Embraces '21st Century Music' With Flamenco
Play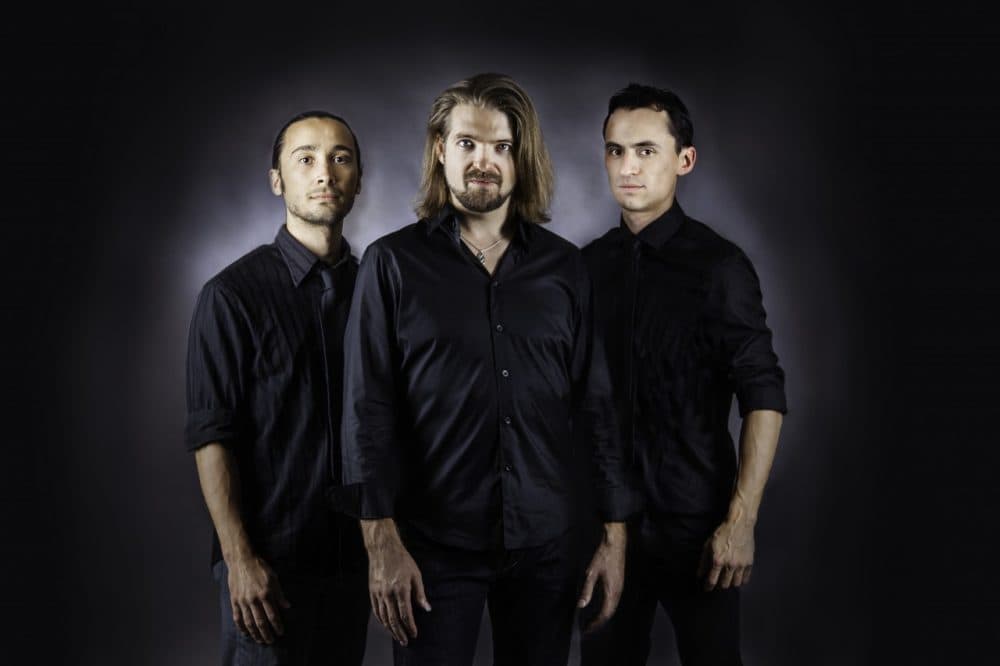 This article is more than 8 years old.
Juanito Pascual is a Minneapolis-native who was trained in Flamenco both on the streets of Spain and at the New England Conservatory.
His third album is called "New Flamenco Trio." It includes Brad Barrett on bass and Tupac Mantilla on percussion. The trio will be playing at The Parlor Room in Northampton Friday, and will be back in the Boston area at Sanders Theatre on March 28.
Guest
Juanito Pascual, flamenco guitarist. He tweets at @JuanitoPascual.
Brad Barrett, bassist.
Tupac Mantilla, Grammy-nominated percussionist and drummer. He tweets at @tupacmantilla.
More
The Boston Globe: Julian Lage, Juanito Pascual A Study In Compatible Contrast
"I always felt like I wanted to do something that was a blend of my influences. I think the closest I ever came to feeling like I had a definite personal direction was in my mid-teens. I knew I wanted to blend classical, jazz, and flamenco. But I also loved blues-rock."
The Improper Bostonian: World On A String
"As a flamenco guitar star from Minnesota and 'usually the only guy in the nail care aisle,' Jonathan 'Juanito' Pascual, 39, is used to standing out."
This segment aired on February 20, 2014.