The Dark Power Of Fraternities
19:00
Play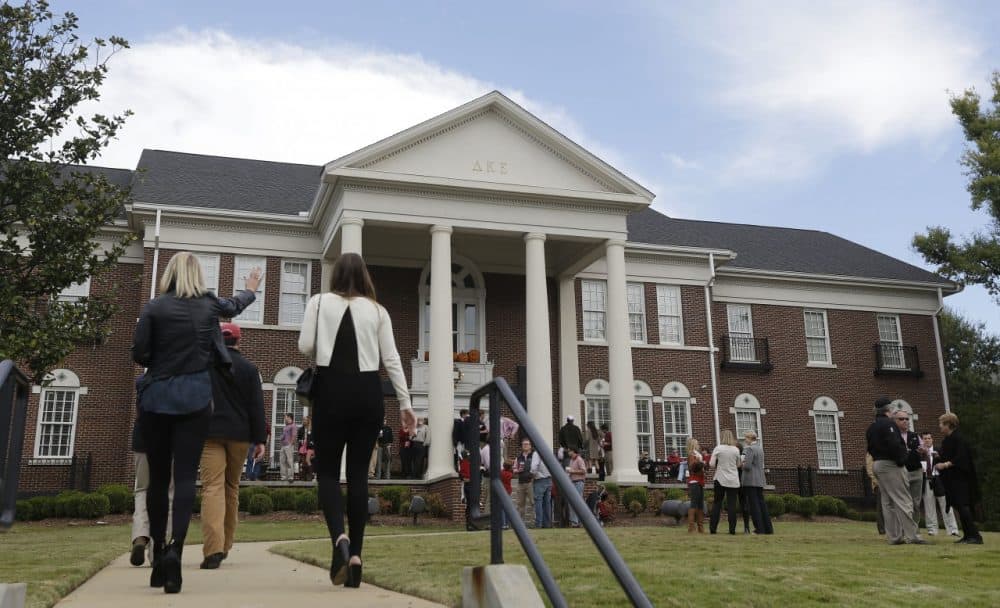 This article is more than 6 years old.
Caitlin Flanagan begins her latest cover story in The Atlantic magazine with a scene that could have come from the 1978 movie "Animal House": the story of a West Virginia fraternity brother named Travis Hughes. One warm spring night three years ago, Hughes decided to shove a bottle rocket up his rear end and light the fuse.
Good times! But the adventure did not end well for Hughes — or for another student who was recording the event with his cellphone. After detonation, he stumbled away in apparent shock and fell off the deck and seriously injured himself. Soon, lawyers became involved.
Needless to say this and many other scenes that Flanagan writes about involve lots and lots of alcohol. Too much alcohol is just one aspect of what Flanagan calls a dark and violent history of fraternities in the U.S. Other aspects include assault and battery, violent hazing and sexual assault. And her year-long reporting project also describes a sophisticated legal system that shifts blame from the national fraternity organizations to the students themselves.
Guests
Caitlin Flanagan, her latest cover story for the Atlantic is here.
More
The Atlantic "A yearlong investigation of Greek houses reveals their endemic, lurid, and sometimes tragic problems—and a sophisticated system for shifting the blame."
This segment aired on February 24, 2014.