The Danger Of A Measles Outbreak
05:10
Play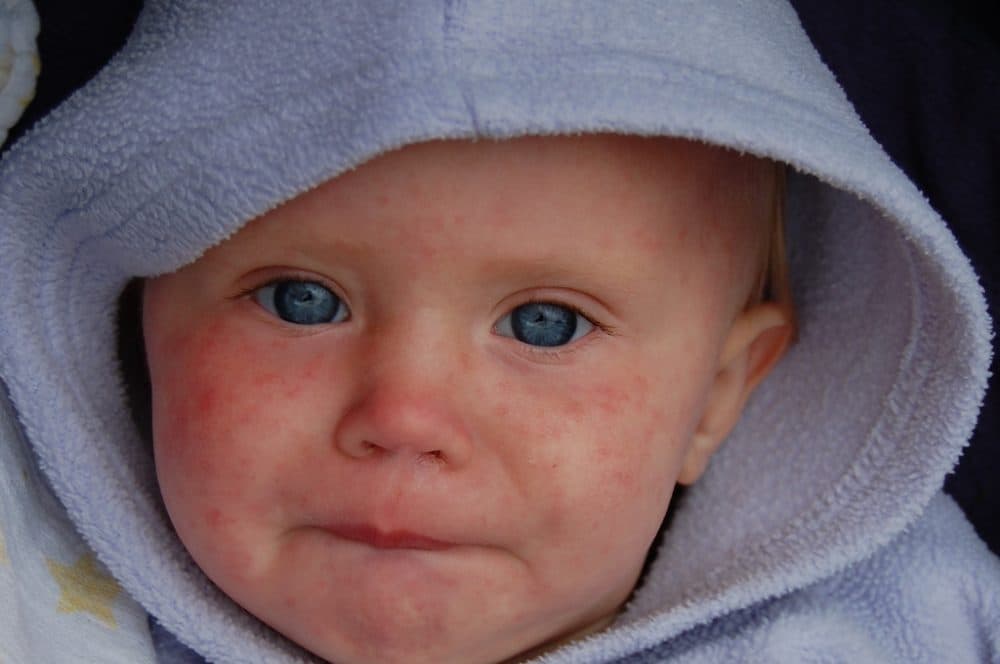 This article is more than 6 years old.
A Trader Joe's store on Route 9 in Framingham is the scene of a measles outbreak, according to the Massachusetts Department of Public Health.
The disease was officially eliminated in the United States in 2000, but last year there were three times as many measles infections in the U.S. as there have been in previous years.
Guest
Dr. Benjamin Kruskal, Harvard Vanguard Medical Associates physician specializing in pediatrics and infectious diseases.
More
The Boston Globe: Two Cases Of Measles Confirmed In Mass.
"Two cases of highly contagious measles have been confirmed in the suburbs west of Boston, the Massachusetts Department of Public Health said Monday, and Framingham health officials later issued a public health alert warning residents that they may have been exposed to the disease if they shopped at the Trader Joe's on Route 9 in Framingham on Feb. 15 or 16."
CommonHealth: The Good News, Bad News Story On Measles
"Lately, when you hear about measles in the news, the reports tend to be grim: outbreaks in 2011 and 2013 in the U.S., parents who are choosing not to vaccinate their children for religious or philosophical reasons. But a new report from the CDC this week paints a bigger — and far more heartening — picture."
This segment aired on February 25, 2014.