Rediscovering Stokely Carmichael
16:20
Play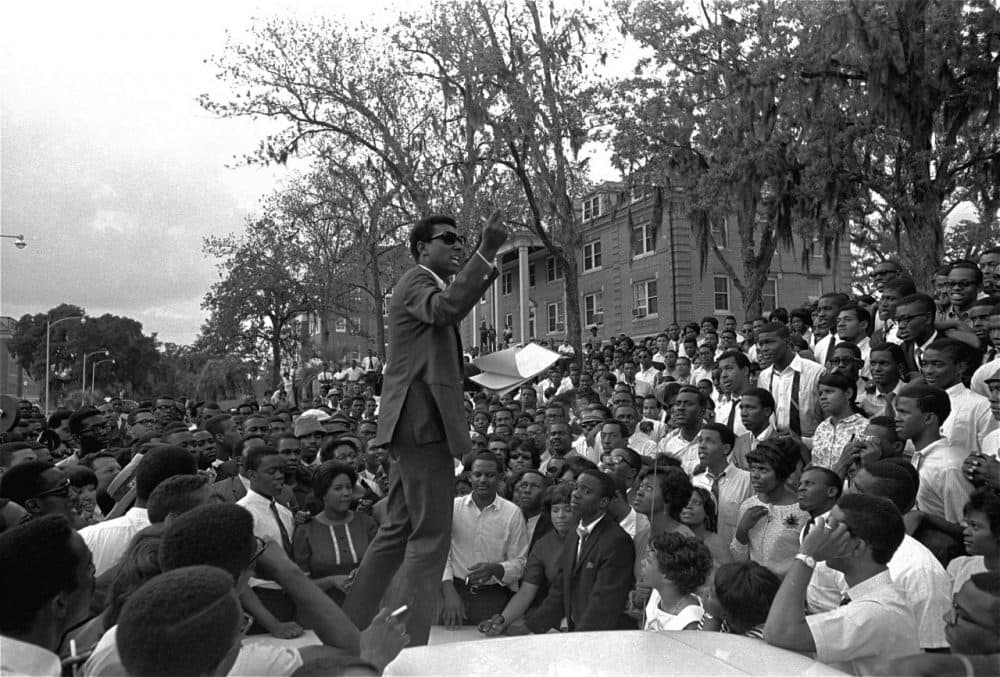 This article is more than 7 years old.
Peniel Joseph, a professor of history at Tufts University, has just published a new biography of the charismatic and controversial black activist, Stokely Carmichael — who popularized the phrase "black power."
Carmichael was a brilliant political organizer who worked closely with Martin Luther King, and became the face of a more radical strand of the civil rights movement. Here he is speaking in Greenwood, Mississippi in 1964 when he was the leader of the Student Nonviolent Coordinating Committee, or "SNIC."
"We have to move to a position where we feel strength and unity amongst each other from Watts to Harlem, where we won't ever be afraid," Carmichael said. "The last thing that we need to do is build a power base so strong in this country, that will bring them to their knees every time they try to mess with us."
Stokely Carmichael helped start the Black Panther Party, grew impatient with the slow pace of change in America, and in 1969, moved to Africa, where he devoted much of his life to a revolutionary Pan-African movement.
Joseph calls his new biography "a work of recovery," an effort to re-introduce a man who had a major role in America's civil rights movement, but who's been more or less forgotten by many.
Guest
Peniel Joseph, professor of History and Founding Director of the Center for the Study of Race and Democracy at Tufts. His new book is entitled, Stokely: A Life.
More
Gallery
This segment aired on March 6, 2014.