How Con Man 'Clark Rockefeller' Fooled Walter Kirn
16:51
Play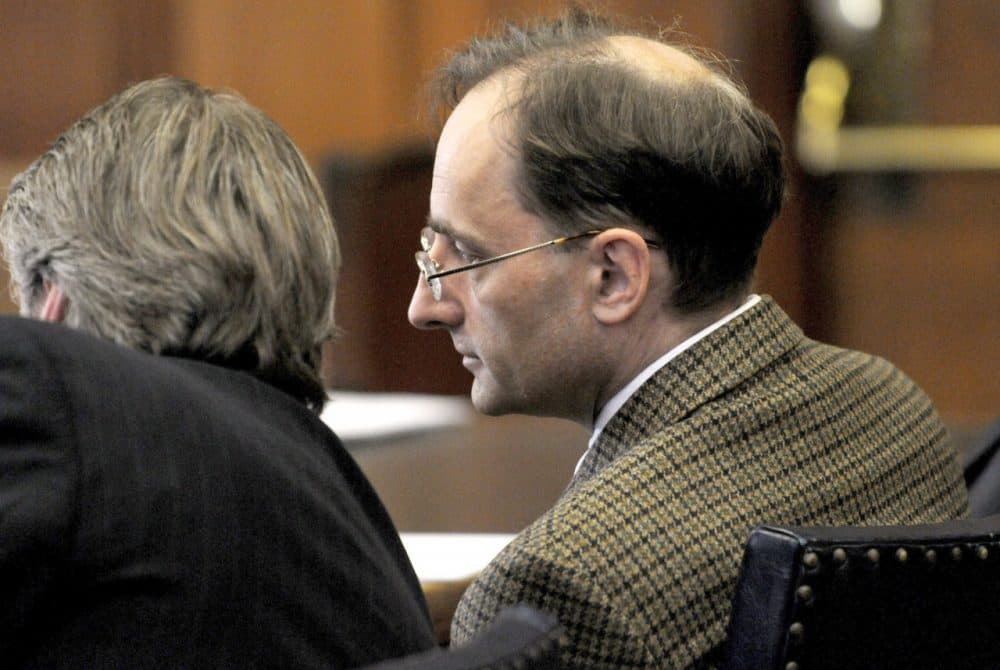 This article is more than 7 years old.
The story of Christian Karl Gerhartstreiter is a story that of an astonishingly skilled con man. For years, he lived as the aristocratic Clark Rockefeller and convinced many that he came from the storied and wealthy American family.
Then, after a custody hearing in 2008, he abducted his daughter from the streets of Boston and fled. He was arrested six days later — and was soon charged with the 1985 murder of a man in California. Last summer, after a high-profile trial in California, Gerhartstreiter was convicted of murder — chopping up his victim's body and burying it. He was sentenced to life in prison.
How "Rockefeller" was able to dupe so many people for so long is the focus of Walter Kirn's new book. Kirn was among those whom Gerhartstreiter fooled: for years, Kirn considered himself a friend of Clark Rockefeller — until his true identity was revealed.
Guest
Walter Kirn, journalist and author of, "Blood Will Out: The True Story of A Murder, A Mystery and A Masquerade." He tweets at @walterkirn.
More
Salon: 'Blood Will Out': My friend, The Murderer
"For 15 years, the novelist Walter Kirn counted among his friends a man named Clark Rockefeller, scion of an obscure branch of the American dynasty. Clark wore topsiders without socks, belonged to any number of venerable clubs, once worked on Wall Street, had a New York apartment full of paintings by Abstract Expressionist masters that he allowed his Gordon setters to lick and, on top of all that, claimed to have a hand in a black-box precinct of cutting-edge aerospace technology research."
The Boston Globe: 'Blood Will Out' By Walter Kirn
"While living under the pseudonyms Christopher Chichester and Clark Rockefeller, Christian Gerhartsreiter perfected the art of making people believe he was a member of the aristocracy by dressing like an Andover headmaster and talking like Thurston Howell III."
The San Francisco Gate: 'Blood Will Out,' By Walter Kirn
"The writer Walter Kirn was in debt, and so he was looking for a book project — he had yet to publish the novels "Thumbsucker" and "Up in the Air," both of which would be adapted into films. So it didn't take long before he agreed to drive Shelby, a crippled Gordon setter, from Montana to New York City, where one Clark Rockefeller was eager to give the dog a home. Kirn thought his trip — "a noble gesture... an adventure" — might make a heartwarming story."
This segment aired on March 14, 2014.