Eyes On Brown In N.H., Control Of Senate
08:11
Play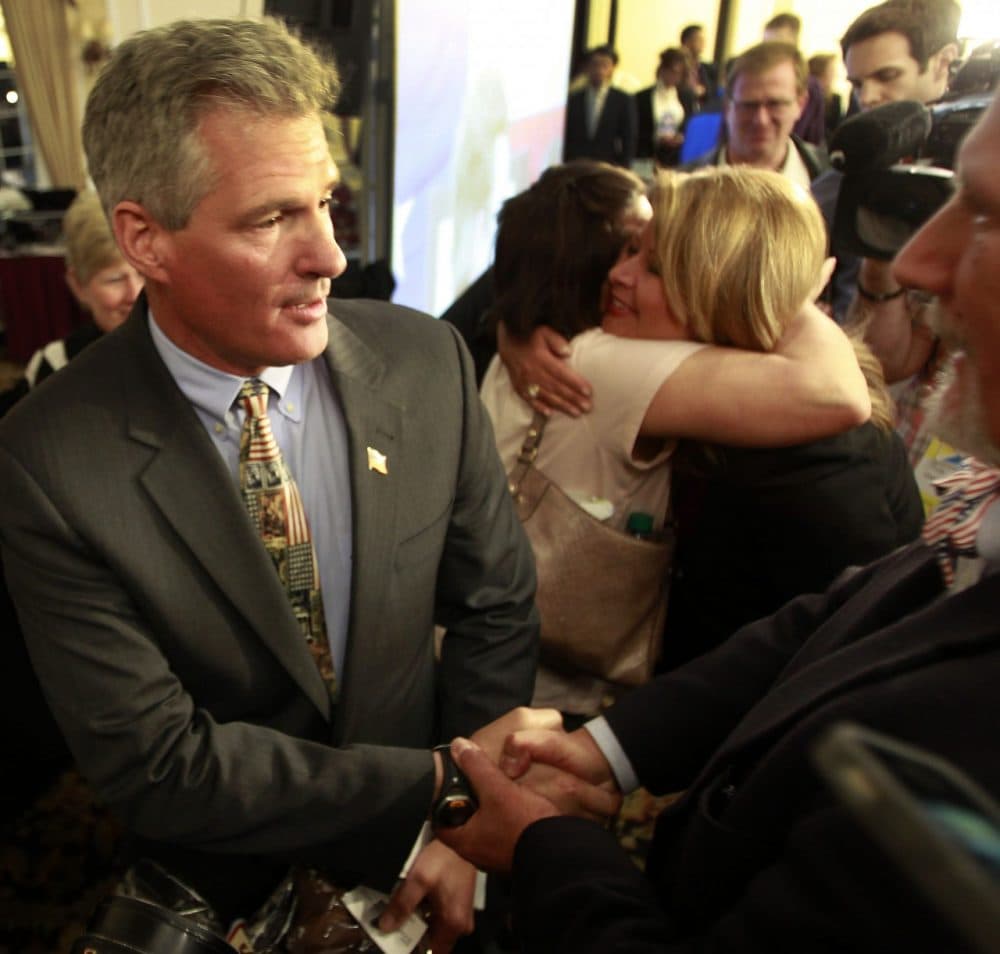 This article is more than 7 years old.
A lot of attention this election season will be on New Hampshire as Scott Brown appears likely to run for a Senate seat in the granite state. But there's more interest than the possible comeback of a former Massachusetts Republican Senator.
If Scott Brown runs and defeats Democratic incumbent Jean Shaheen, the GOP could take control over the Senate. That would mean both houses would be Republican-controlled, under a Democratic president.
Guest
Noah Bierman, Boston Globe political reporter.
Ken Rudin, political analyst and host of the Ken Rudin's Political Junkie podcast.
More
Boston Globe "Prognosticators are now putting GOP odds of winning control of the Senate at 50-50 or better, a marked improvement from just a few weeks ago."
WBUR "Brown moved to New Hampshire and has been traveling the state for the past year. ... He told a gathering of Republicans in Nashua that his wife, Gail Huff, has been urging him to run again."
WBUR "Democrats and their allies are already preparing for a worst-case scenario, having spent roughly $360,000 combined on television advertising against Brown in recent weeks."
This segment aired on March 18, 2014.