Federal Judge Overturns Patrick's Ban On Zohydro
10:01
Play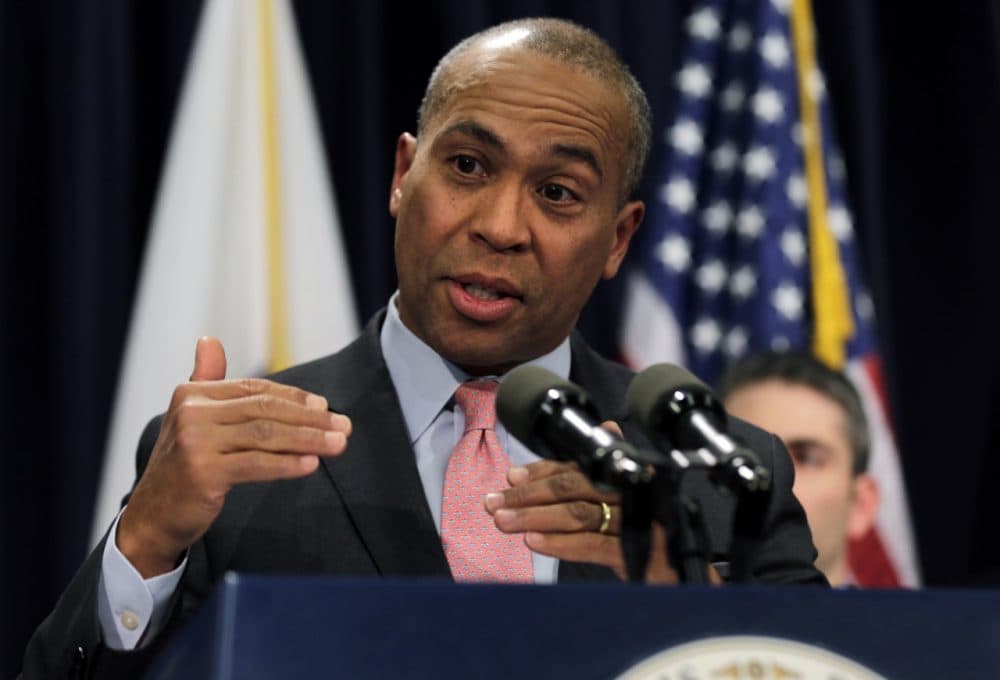 This article is more than 6 years old.
A federal judge has struck down Mass. Governor Deval Patrick's ban on the powerful painkiller, Zohydro. U.S. District Court judge, Rya Zobel, said the state did not have the power to overturn a ruling by the Food and Drug Administration, which deemed the controversial painkiller safe for use.
Almost 30 states are opposing the FDA approval, including Massachusetts, where late last month, Governor Deval Patrick banned the prescription and sale of hydrocodone-only drugs, including Zohydro.
Patrick cited the state's growing opiate addiction epidemic, and the fact that Zohydro can be easily crushed, then snorted or injected, as reasons for the ban. After his ban was overturned, Patrick now says he will focus on other ways to control the state's drug epidemic, which has killed at least 140 people in the past several months
Guest
Dr Andrew Kolodny, chief medical officer at Phoenix House, a national addiction treatment network with six centers in Massachusetts. He's also the president of the advocacy group, "Physicians For Responsible Opioid Prescribing".
This segment aired on April 16, 2014.