Researchers: Casual Pot Use Changes Young Adults' Brains
06:04
Play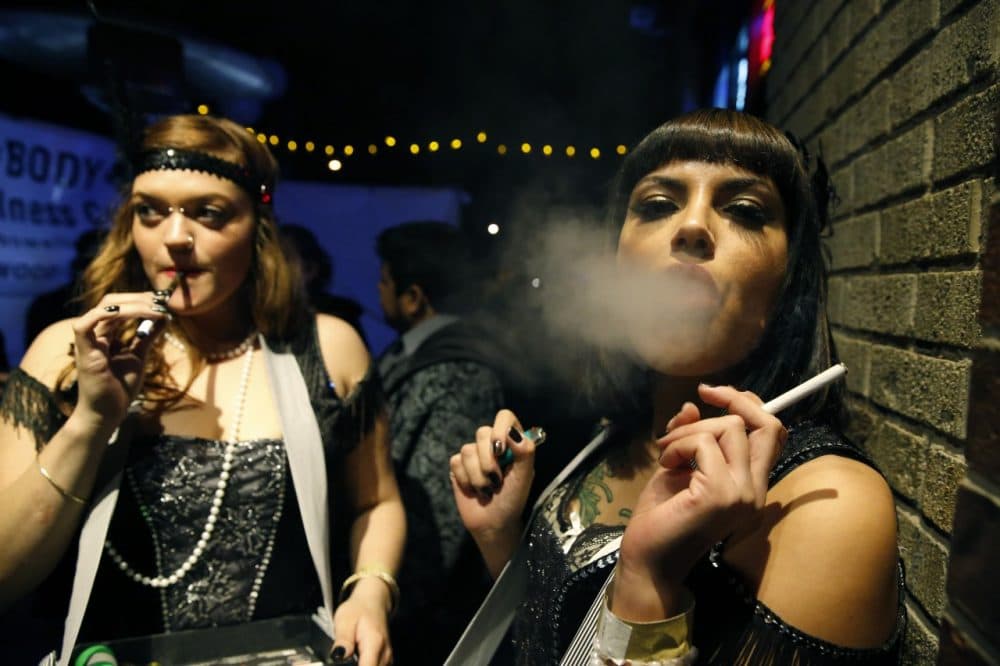 This article is more than 5 years old.
As Mayor Walsh is slowly accepting the idea of hosting medical marijuana dispensaries in Boston, let's look at the research. A new study by medical researchers could add to concerns about medical pot and eventual overall legalization.
The study finds that occasional pot smoking by young adults altered their brains — and could affect emotion, motivation and decision making.
Guest
Dr. Jodi Gilman, psychology instructor at Harvard Medical School and a brain scientist at Massachusetts General Hospital. She's lead author of the new study out in the Journal of Neuroscience, "Brain Changes Are Associated With Casual Marijuana Use In Young Adults."
More
Journal of Neuroscience: Brain Changes Are Associated With Casual Marijuana Use In Young Adults
"The size and shape of two brain regions involved in emotion and motivation may differ in young adults who smoke marijuana at least once a week, according to a study published April 16 in The Journal of Neuroscience. The findings suggest that recreational marijuana use may lead to previously unidentified brain changes, and highlight the importance of research aimed at understanding the long-term effects of low to moderate marijuana use on the brain."
WBUR: WBUR Poll: Public Opinion In Mass. Shifts Rapidly On Casinos, Marijuana
"Public opinion on casinos and marijuana legalization is rapidly shifting in Massachusetts, according to a new WBUR poll."
The Boston Globe: Study Finds Brain Changes In Young Marijuana Users
"Young adults who occasionally smoke marijuana show abnormalities in two key areas of their brain related to emotion, motivation, and decision making, raising concerns that they could be damaging their developing minds at a critical time, according to a new study by Boston researchers."
This segment aired on April 16, 2014.