A Flood Of Streaming TV Options
08:40
Play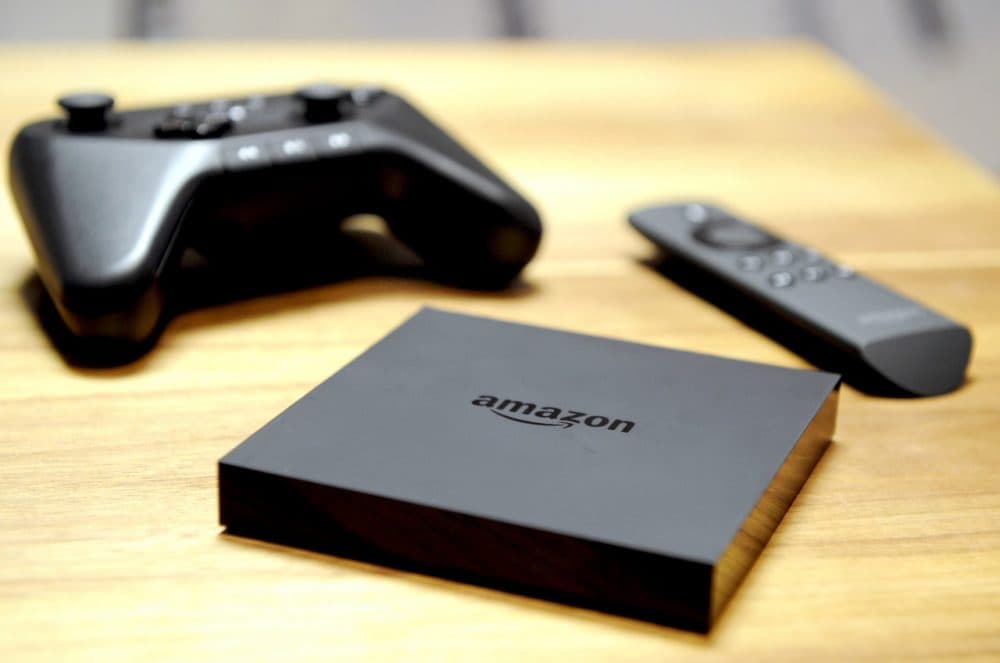 This article is more than 6 years old.
America may not have the fastest Internet speeds, but American consumers are sure being deluged with content. Once reserved for premium cable subscribers, vast libraries worth of content — movies, TV shows, games — are now all available for a price on your TV.
There are lots of choices, Apple TV, Google's Chromecast, Netflix, Hulu, on and on. Given all this online content, it surprised no one when retailing behemoth Amazon jumped into the fray recently with their own piece of hardware — the Fire TV.
Guest
Hiawatha Bray, technology writer for the Business section of the Boston Globe. He's also author of the new book, "You Are Here: From the Compass to GPS, the History and Future of How We Find Ourselves." You can find his column on Amazon Fire here. He tweets at @GlobeTechLab
More
CNET: Amazon Fire TV Teardown Reveals Pop-Open Case, Integrated GPU
"​On the outside, Amazon's Fire TV looks a lot like the streaming players from Apple and Roku. But it's what's on the inside that really counts. And the Fire TV definitely packs a few surprises."
Here & Now: Google Glass: Is It Worth The Hype?
"Google is making its wearable computing device, Glass, available today. For one day only, people can buy Glass for $1,500 plus tax. Buyers can choose from plain lenses, prescription lenses or sunglasses."
This segment aired on April 17, 2014.