Wellesley English Teacher Tells Teens Not To Feel Special
15:41
Play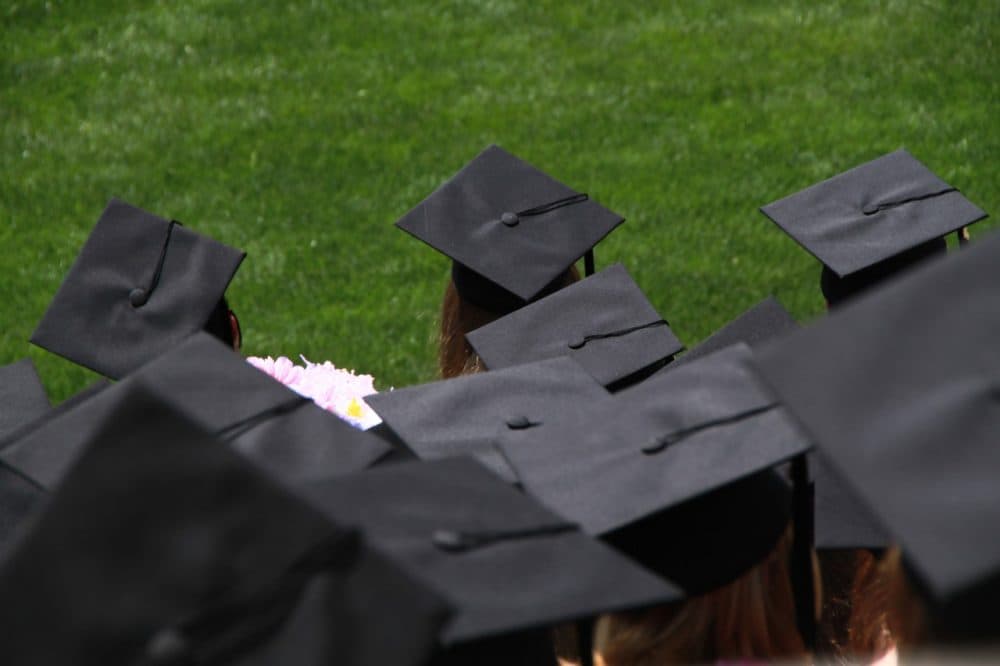 This article is more than 6 years old.
In his own words, David McCullough, Jr. was a middle-aged, mild-mannered English teacher at Wellesley High School. That was until he gave the commencement speech to the Class of 2012.
"You are nothing special. Yes, you've been pampered, cosseted, doted upon, helmeted, bubble-wrapped," he said. "Yes, capable adults with other things to do have held you, kissed you, fed you, wiped your mouth, wiped your bottom, trained you, taught you, tutored you, coached you, listened to you, counseled you, encouraged you, consoled you. But do not get the idea you're anything special. Because you're not."
David McCullough, Jr. never expected these words of wisdom to catch on nationwide. But the 12 minute speech has since been viewed more than two million times on YouTube. Now, he's written a book expanding on that viral speech.
Guest
David McCullough, Jr., English teacher and author of "You Are Not Special — And Other Encouragements."
More
The Boston Globe: David McCullough Jr. Of 'You're Not Special' Fame Speaks Up
"People reacted initially to the 'You're not special' line, and I don't blame them. News thrives on controversy, so I think some headline makers seized on that. It was a rhetorical device, somewhat droll with some validity. I'm stunned that it got the reaction that it did, but it's also gratifying, too."
Author Appearances
April 29, Wellesley Books, 7 p.m.
May 1, Porter Square Books, 7 p.m.
May 4, Concord Bookshop, 3 p.m.
May 6, Odyssey Bookshop, 7 p.m.
This segment aired on April 28, 2014.