H. Jon Benjamin Is Dry, Funny
10:12
Play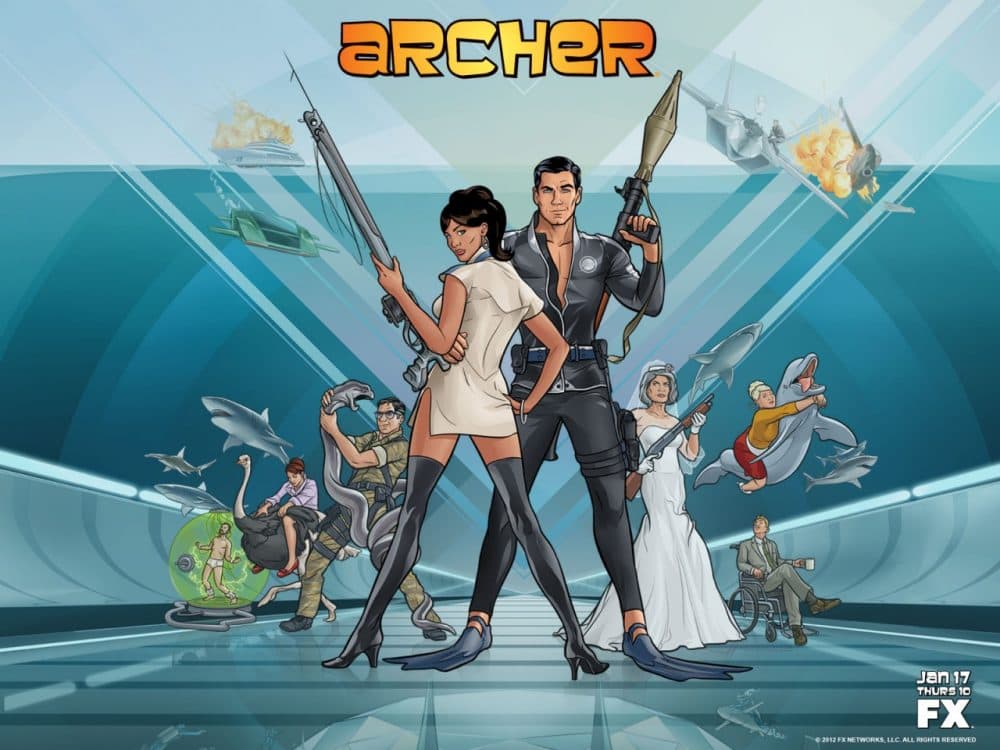 This article is more than 7 years old.
Famous faces are the stuff Hollywood is made of. But famous voices? They are fewer, but perhaps more memorable. And many of today's most famous voices come from the world of animated comedy. Think Seth MacFarlane from Family Guy... Or the cast of the Simpsons.
There's another voice that's a nightly presence on the animated TV landscape... H. Jon Benjamin. He's been on everything from "Dr. Katz, Professional Therapist", to "Family Guy" and "Space Ghost". Benjamin is currently the voice of Sterling Archer on the FX network's spy-spoof "Archer". And the eponymous Bob Belcher on Fox's Bob's Burgers.
H. Jon Benjamin will be appearing tonight at the Sinclair in Cambridge, as part of the Eugene Mirman Comedy Festival. His show is called: "Wicked Local: This Is the Kind of Awful Title Someone Would Give to a Comedy Show That Features Comedians Who Live or Have Lived in Boston."
Guest
H. Jon Benjamin, actor and comedian.
This segment aired on May 2, 2014.