Harvard Research Shows Protein Could Turn Back Clock
07:51
Play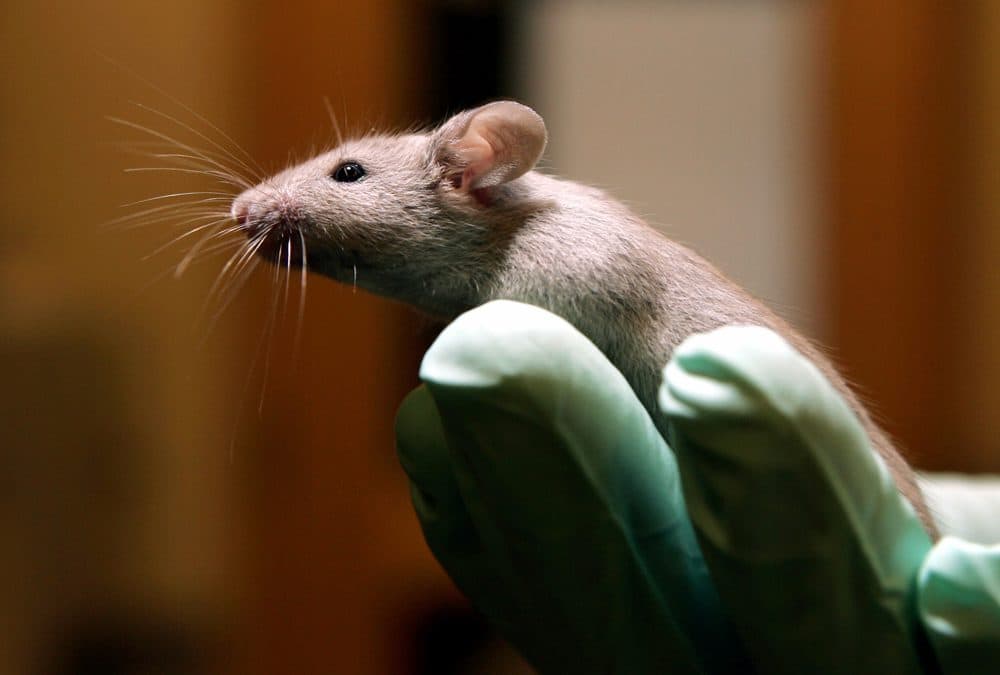 This article is more than 7 years old.
About a year ago, scientists from Harvard reported promising news for elderly patients suffering from heart failure. They found that a blood protein called growth differentiation factor 11 — also known as GDF11 — could actually undo heart damage caused by aging, at least in mice.
It turns out it wasn't just a heart thing. New Harvard research, released in the journal Science Express, finds that the protein has similar beneficial effects on brains and muscles — though again, only in mice.
But the research is hugely significant, prompting the question: could GDF11 be a kind of biological fountain of youth?
Guests
Carey Goldberg, co-host of WBUR's CommonHealth blog. She tweets at @commonhealth.
Amy Wagers, a professor of stem cell and regenerative biology at the Harvard Stem Cell Institute and the Joslin Diabetes Center.
More
CommonHealth: Younger Muscles And Minds: Protein Turns Clock Back In Mice
"I like 'healthy aging.' It's really important to say that we don't have any idea whether GDF11 might affect lifespan at all, but it does seem to improve or enhance healthy function in multiple different tissues."
Science Express: Young Blood Renews Old Mice
"Could the elixir of youth be as simple as a protein found in young blood? In recent years, researchers studying mice found that giving old animals blood from young ones can reverse some signs of aging, and last year one team identified a growth factor in the blood that they think is partly responsible for the antiaging effect on a specific tissue—the heart. Now, that group has shown this same factor can also rejuvenate muscle and the brain."
The Boston Globe: Blood From Young Mice Shown To Reverse Aging
"In a trio of studies published Sunday, scientists reported that they reversed aging in the muscles and brains of old mice — simply by running the blood of young mice through their veins."
The New York Times: Young Blood May Hold Key To Reversing Aging
"Two teams of scientists published studies on Sunday showing that blood from young mice reverses aging in old mice, rejuvenating their muscles and brains. As ghoulish as the research may sound, experts said that it could lead to treatments for disorders like Alzheimer's disease and heart disease."
This segment aired on May 5, 2014.