Lawrence Lessig On His 'Super PAC To End All Super PACs'
09:56
Play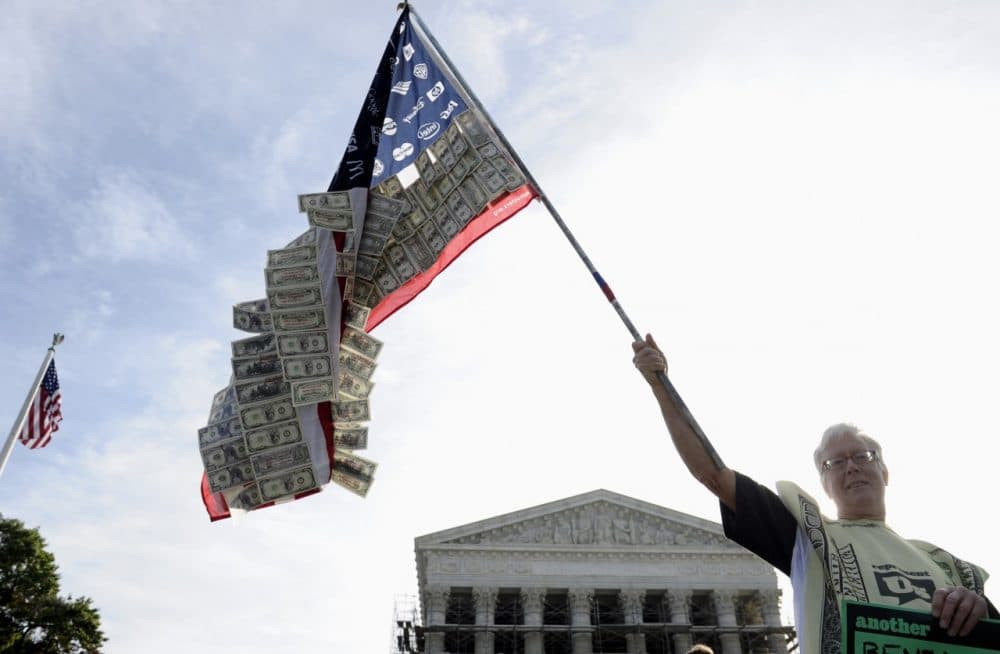 This article is more than 7 years old.
"This is the politics of resignation." That's how Harvard law professor Lawrence Lessig describes the American people's attitude toward the influence of money in politics. They don't like it. But they don't think anything can be done to change it.
In his recent book, "Republic, Lost: How Money Corrupts Congress — and a Plan to Stop It" Lessig outlined his plan for wrenching control of the political system out of the hands of wealthy interest groups. He called for overhauling government by putting a critical mass of reform-minded politicians in office. But the question is how to get those people elected.
Guest
Lawrence Lessig, professor and director of the Edmond J. Safra Center for Ethics at Harvard University. Founder of the Center for Internet and Society. He's author of "Republic, Lost: How Money Corrupts Congress — and a Plan to Stop It". He tweets at @lessig.
More
The New York Times: Lawrence Lessig Starts A Super PAC
"Lawrence Lessig, a Harvard law school professor who has long opposed "big money" in politics, wants to start a super PAC 'to end all super PACs.'"
The Washington Post: Lawrence Lessig Learns There Are No Laws On His Son's Minecraft Server
"Lawrence Lessig is a looming figure in the tech policy world. Currently the faculty director of Harvard's Edmond J. Safra Center for Ethics, his "code is law" mantra has helped shape the way users across the Internet experience cyberspace. But on Wednesday, he wrote about the rules of governing a much more specific part of the Internet: The Minecraft server where his son plays."
This segment aired on May 9, 2014.