Bruins, Canadiens Face Off In Game 7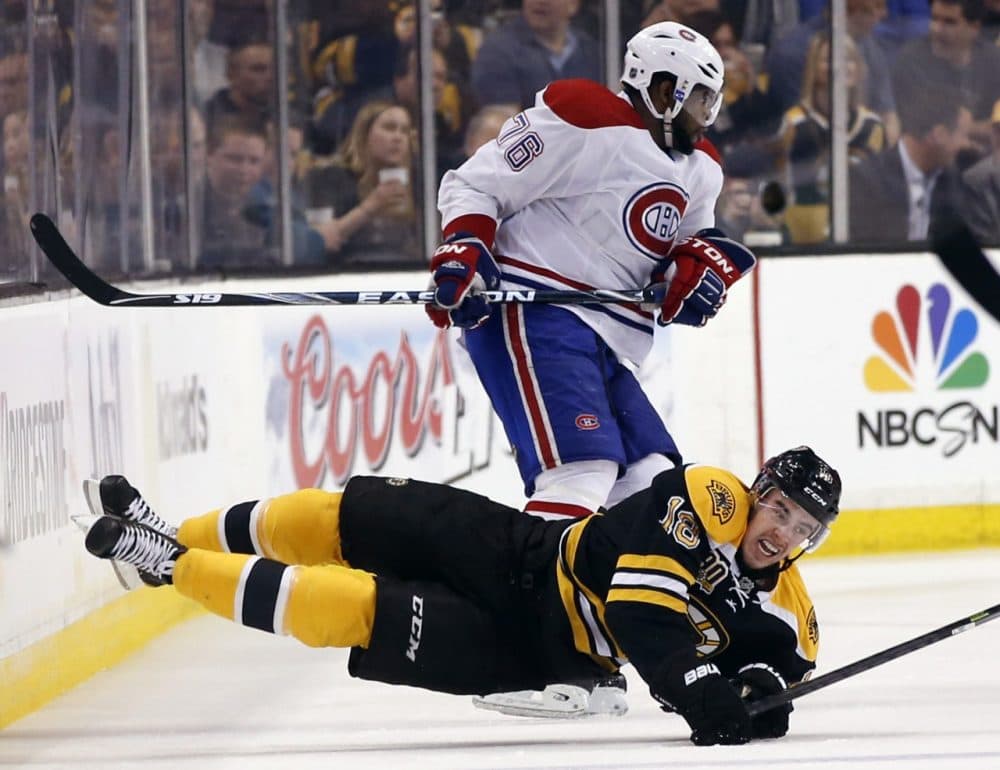 This article is more than 7 years old.
The Boston Bruins and the Montreal Canadiens have played each other more times in the playoffs than any other two teams in NHL history. Wednesday night is the last game of their 34th playoff battle, following Monday's crushing defeat in Game 6 on Monday. The Canadiens beat the Bruins 4-0.
The rivalry runs deep, with numerous blogs and youtube videos of fans poking fun at Boston accents or Montreal food.
Guests
Dan Shaughnessy, columnist for The Boston Globe. He tweets at @Dan_Shaughnessy.
Stu Cowan, sports editor at The Montreal Gazette. He tweets at @StuCowan1.
More
The Boston Globe: Bruins Will Beat Canadiens In Game 7
"We keep telling ourselves the Bruins are better. They control the puck. They hit posts and crossbars. They have bad luck. But they are the better team."
The Montreal Gazette: HI/O Show: Nilan Weighs In On Habs-Bruins Rivalry
"The thing that's fun about Boston is when you go there, even if the Bruins lose and they lose badly on their ice, so long as they are putting up a good fight and they are in the corners and they are scrapping and they are being belligerent, Bruins fans are kind of OK with that. They still want the two points, but they want to see their team roll up the sleeves and get dirty."
The Montreal Gazette: 35th Anniversary Of Bruins' Too-Many-Men-On-The-Ice Penalty
"May 10th marked the 35th anniversary of an infamous night for Boston Bruins fans: the too-many-men-on-the-ice penalty at the Forum that might have cost them the Stanley Cup."
This segment aired on May 14, 2014. The audio for this segment is not available.