New Developments In Marathon Bombings Case
09:27
Play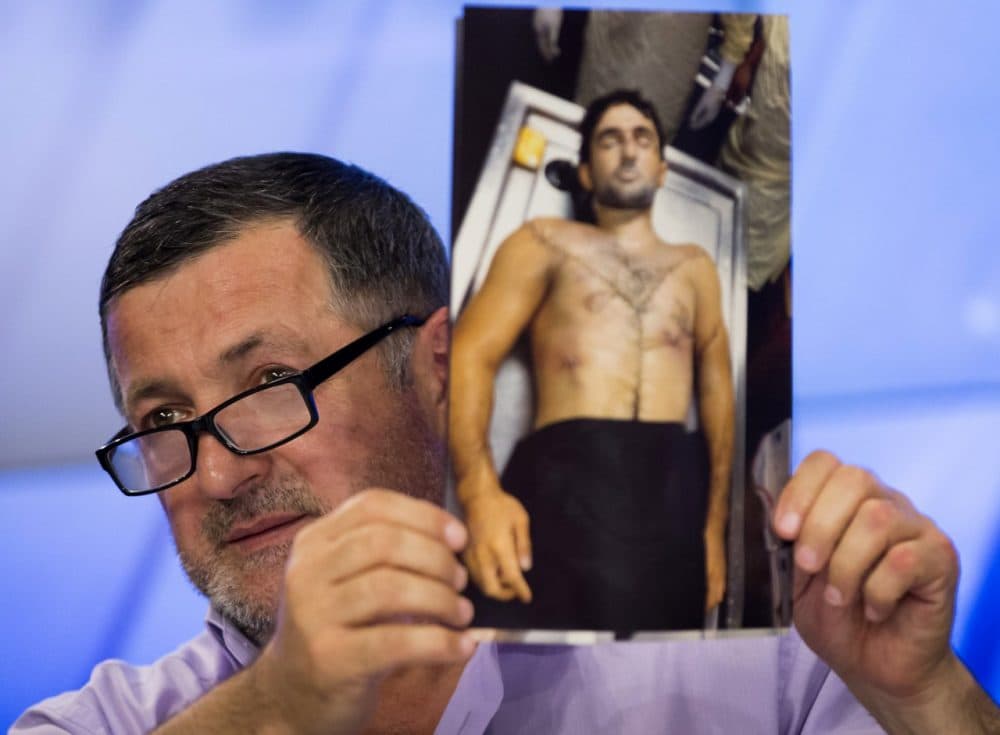 This article is more than 7 years old.
There have been a number of developments in the various investigations surrounding the Boston Marathon bombings. The Los Angeles Times reports that the gun used by Tamerlan Tsarnaev on the night of the Watertown shootout was traced by police to a gang that sold crack cocaine in Portland, Maine. The L.A. Times also reports that authorities believe Tsarnaev's ties to Maine drug dealers helped finance his trips to Russia, where he was allegedly radicalized.
Meanwhile, a front page story in The Boston Globe today reveals more about the shooting of Ibragim Todashev last year in Florida. Todashev was an alleged friend of Tsarnaev's, and under investigation for a grisly triple murder in Waltham that may have involved Tsarnaev as well. Todashev was under questioning in his Orlando home when he was shot by an agent from the FBI field office here in Boston. The Globe today revealed that agent's name.
Guest
Maria Sacchetti, reporter for The Boston Globe. She tweets at @mariasacchetti.
More
The Boston Globe: Ibragim Todashev Shooter Had Stormy Record As Officer
"The Boston FBI agent who fatally shot a Chechen friend of Tamerlan Tsarnaev in Florida last year had a brief and troubled past at the Oakland Police Department in California. In four years, Officer #8313 took the Fifth at a police corruption trial and was the subject of two police brutality lawsuits and four internal affairs investigations. He retired from the department in 2004 at age 31."
This segment aired on May 14, 2014.