Cokie Roberts Urges Readers To Remember The Ladies Of The American Revolution
13:20
Play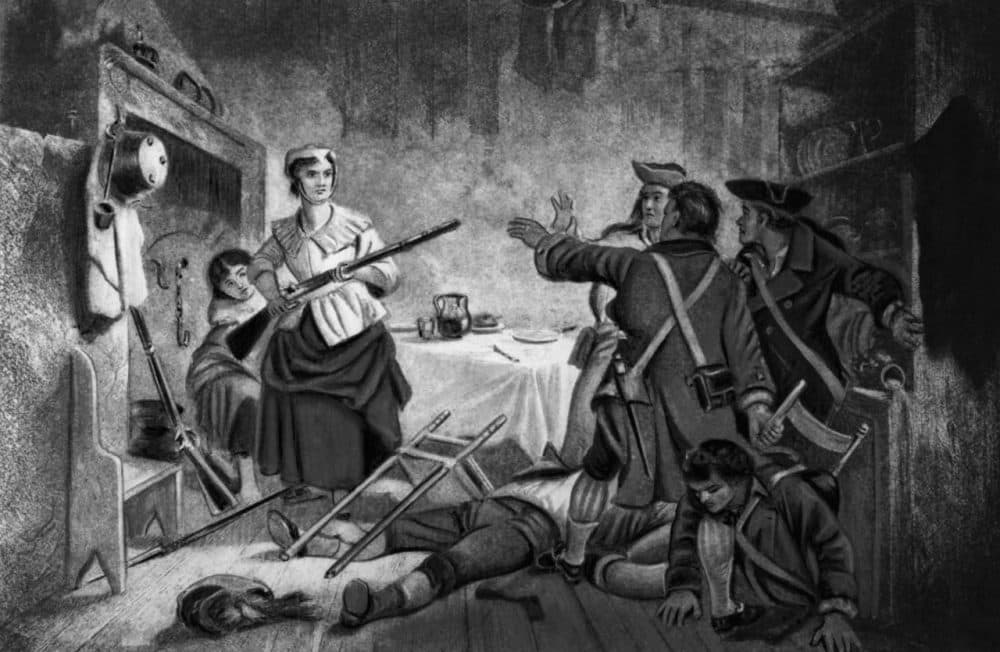 This article is more than 7 years old.
Cokie Roberts is a very familiar voice to anyone who's listened to NPR over the past three and a half decades. She worked as NPR's congressional correspondent for ten years before she moved into TV and became co-anchor with Sam Donaldson of ABC's "This Week."
Now, she's a political commentator for NPR's Morning Edition and ABC News. And Tuesday night she'll be at the Fenn School in Concord in conjunction with the Concord Museum's exhibition, "The Shot Heard Round the World: April 19, 1775" to talk about her latest book, which came out earlier this year, about how the wives, mothers and sisters of America's founding fathers helped forge the nation.
It tells the story of some of America's first first ladies, including Martha Washington, Abigail Adams and Dolly Madison, as well as patriots like Deborah Sampson, who disguised herself as a man and fought in the revolution. It's based on a book she published in 2004, but this is an illustrated children's version. It's called "Founding Mothers: Remembering the Ladies."
Cokie Roberts will be speaking about America's founding mothers Tuesday night at 7 p.m. at The Fenn School in Concord.
Guest
Cokie Roberts, political commentator for ABC News and NPR. Her latest book is "Founding Mothers: Remembering the Ladies."
More
WBUR: 'Founding Mothers' Helps Kids 'Remember The Ladies'
"There were women who went with the soldiers as camp followers. These were generally poor women who couldn't afford to stay home, because of course there were no jobs for women. And they would cook for the soldiers and do some jobs and they got a tiny bit of pay to help out with the Army."
The New York Times: Home-Front Heroines
"Throughout, Roberts's style and tone is warm and casual, bringing a feeling of immediacy to distant 18th-century lives: 'These women were feisty and funny and flirty. And they were great patriots — completely devoted to the American cause.'"
This segment aired on May 20, 2014.