5 Things The Local Food Movement Got Wrong
26:01
Play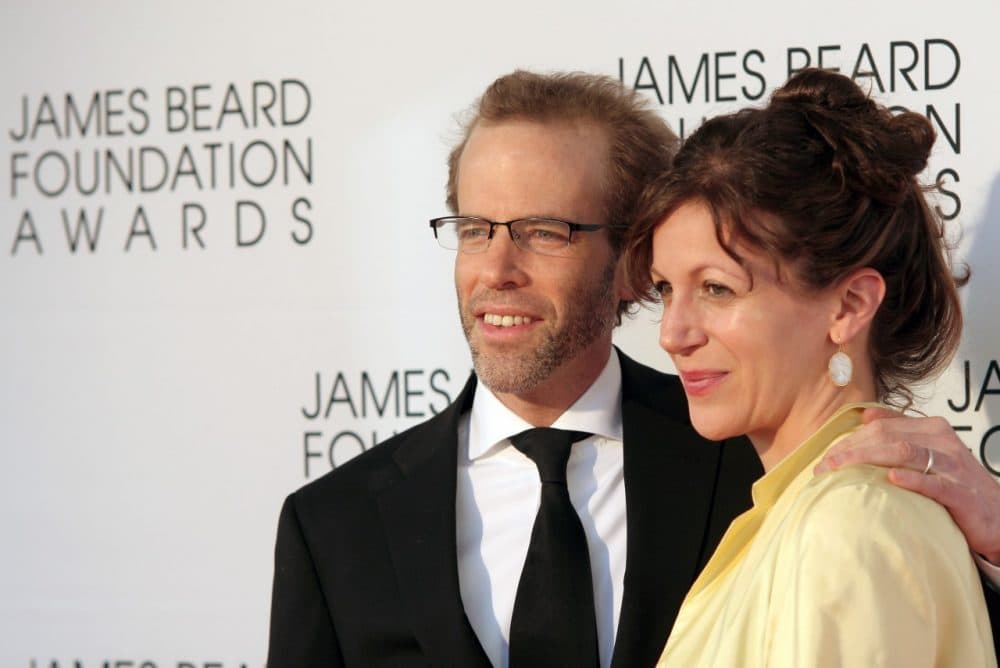 This article is more than 7 years old.
Dan Barber, one of the early and high profile champions of the local food movement, is an award-winning chef and co-owner of both Blue Hill New York and Blue Hill at Stone Barns. He's received multiple James Beard awards and has been named one of Time Magazine's 100 most influential people in the world — all because of his innovative farm-to-table cooking.
But not that long ago, Barber had a culinary epiphany. He was visiting a small wheat farm in upstate New York when he realized that, despite its good intentions, the local food movement had failed.
Specifically, it failed to change the way we eat and, more fundamentally, how we view the entire process of food production.
As Barber wrote in The New York Times, "Perhaps the problem with the farm-to-table movement is implicit in its name. Imagining the food chain as a field on one end and a plate of food at the other is not only reductive, it also puts us in the position of end users. It's a passive system — a grocery-aisle mentality — when really, as cooks and eaters, we need to engage in the nuts and bolts of true agricultural sustainability."
Guest
Dan Barber, executive chef and co-owner at Blue Hill New York and Blue Hill at Stone Barns. He's author of "The Third Plate: Field Notes on the Future of Food" and he tweets at @DanBarber.
5 Things The Local Food Movement Got Wrong
1. Industrial agriculture is pervasive
"The U.S. census came out at the beginning of the month and it stated very clearly, big agriculture is getting bigger. It's not getting smaller. We're now at a point where, for the first time in the history of human civilization, since we started agriculture 10,000 years ago, we have less than 1 percent of farmers feeding feeding nearly 50 percent of the people in this country."
2. We won't buy "in between" crops
"That's the fallacy of the farm-to-table movement. It sounds direct and connected but at the end of the day it's the farmer that's bringing to market what he or she knows you will buy. There's an expectation there. And unfortunately what the farmer's not bringing to the market, because he knows we won't buy it, are the in between crops. The crops that need to be rotated to get you those cream crops — those tomatoes, those parsnips, those peas, the asparagus."
3. We expect meat to take center stage
"We've had a ton of fertility for the past 250 years, 300 years, and we've been on a kind of joy ride where we've been able to support that 8 oz steak as the centerpiece of our dining experience three times a day and proteins's taken center stage because we've had an incredible farming anomaly which, unfortunately, we've not only adopted as our cultural expectations for dinner but also we're exporting it now."
4. Traditional gourmet food is not sustainable
"The most exciting chefs today are turning the notion of gourmet dining on its head. It's no more lobster, caviar and foie gras. That's not the essence of truly great cuisine in today's American dining and, increasingly, throughout the world."
5. Focusing on heralded local crops makes them expensive
"Part of the reason that my wheat, my heirloom, local wheat, was so expensive was because of these sunk costs that I was looking at. I wasn't supporting the unheralded crops that this farmer needed to grow to get me my wheat. So he was covering the cost of growing the wheat, or growing these cover crops and these rotational crops to feed his soil by charging me more for the wheat."
More
WBUR: 'Third Plate' Reimagines Farm-To-Table Eating To Nourish The Land
"Perched on a farm along the Hudson River is Dan Barber's award-winning restaurant, Blue Hill at Stone Barns. The food that's harvested on the farm year-round is what is served to diners daily. But this champion of the farm-to-table movement noticed that farming and consuming foods locally still wasn't all that sustainable."
Time Magazine: Cook With The Whole Farm
"Is farm-to-table cooking sustainable? The movement began as a reaction against our expectations for dinner: what I call the first plate, an enormous, protein-centric entrée (usually meat) with a smattering of vegetables. Farm to table, or second plate, champions sustainably raised meat and vegetables but relies on the same architecture. Both models leave farmers overproducing soil-depleting crops like tomatoes and raising animals like lambs to sell mostly just the chops. Our tastes have to change."
The New York Times: What Farm-To-Table Got Wrong
"It's spring again. Hip deep in asparagus — and, soon enough, tomatoes and zucchini — farm-to-table advocates finally have something from the farm to put on the table."
This segment aired on May 22, 2014.