Harvard Commencement Speakers Push Graduates To Speak Up
05:27
Play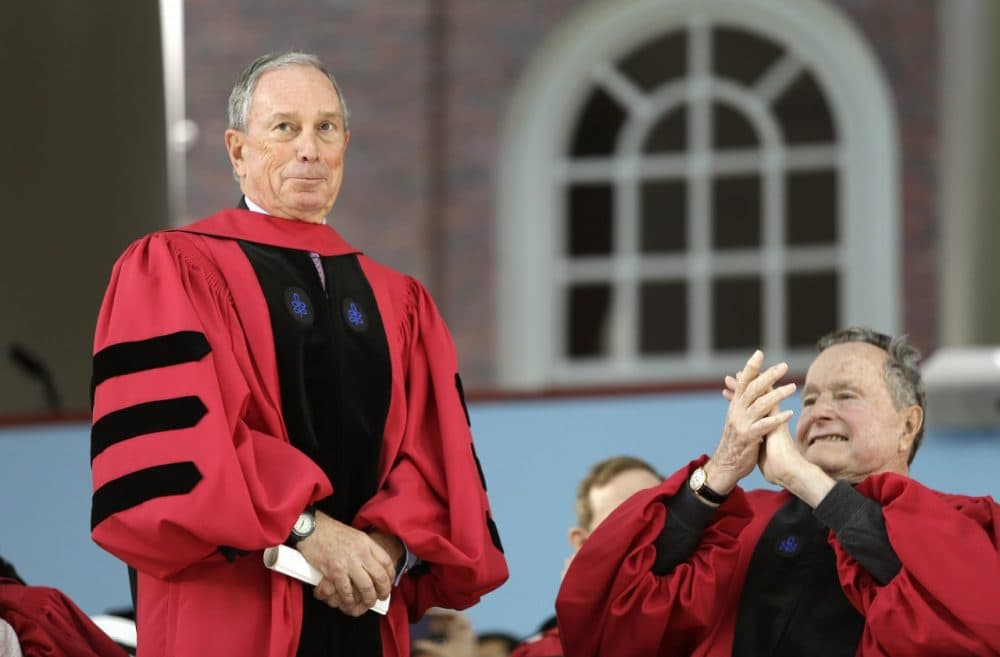 This article is more than 7 years old.
Before we head into the weekend, we want to leave you with some of the advice delivered by the big-name speakers in town this week for Harvard's graduating classes.
Mindy Kaling, actress, comedian, producer, writer and Cambridge native, spoke at Harvard Law School's "Class Day" ceremony Wednesday:
"What advice could I give you guys?" asked Kaling. "Celebrities give too much advice, and people listen to it too much. In Hollywood, we all think that we are these wise advice givers. And most of us have no education whatsoever. Actresses can become nutritionists, experts in baby care and environmental policy. Actors can become governors, pundits, or even high-ranking officials in religions made up a mere 60 years ago. For two years I have played an obstetrician and gynecologist on TV, and damned if I don't think I can deliver a baby! So then I was thinking, well then, who should be giving advice? And the answer is: people like you. You're better educated and you're going to go out there in the world and people are going to listen to what you say, whether you're good or evil. And that probably scares you because some of you look really young and I'm afraid a couple of you are probably evil. That's just the odds."
Former New York City Mayor Michael Bloomberg served as Harvard's commencement speaker Thursday:
"Diversity of gender, ethnicity and orientation is important, but a university cannot be great if its faculty if politically homogeneous. Great universities must not become predictably partisan, and a liberal arts education must not be an education in the art of liberalism. Requiring scholars — and commencement speakers, for that matter — to conform to certain political standards undermines the whole purpose of a university. I strongly believe that a university's obligation is not to teach students what to think, but to teach students how to think. And that requires listening to the other side, weighing arguments without prejudicing them and determining whether the other side may have actually made some fair points. If the faculty fails to do this, then it us the responsibility of the administration and the governing body to step in and make it a priority. If students graduate with ears and minds closed, the university has failed both the students and society. And if you want to know where that leads, look no further than Washington D.C."
Facebook COO Sheryl Sandberg, who came up with the term "lean in," spoke at Harvard's main "class day" ceremony Wednesday:
"I want to put some pressure on you to acknowledge the hard truths, not shy away from them. And when you see them, to address them. The first time I spoke out about what it was like to be a woman in the workforce was less than five years ago. That means that for 18 years, from where you sit to where I stand, my silence implied that everything was okay. You can do better than I did, and I mean that so sincerely. At the same time, I want to take some pressure off you. Sitting here today, you don't have to know what career you want or how to get the career you might want. Leaning in does not mean your path will be straight or smooth, and most people who make great contributions start way later than Mark Zuckerberg. Find a jungle gym you want to play on and start climbing. Not only will you figure out what you want to do eventually, but once you do, you will crush it."
More
This segment aired on May 30, 2014.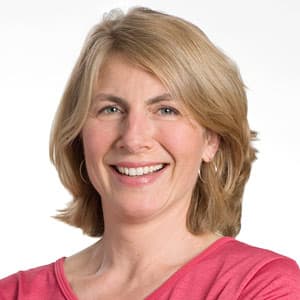 Sacha Pfeiffer Host, All Things Considered
Sacha Pfeiffer was formerly the host of WBUR's All Things Considered.