A Helen Keller Before Helen Keller: The Perkins School's Laura Bridgman
13:47
Play
This article is more than 7 years old.
It's likely you've heard of Helen Keller, probably the most famous blind and deaf person in the world. She overcame her disabilities thanks to the Perkins School for the Blind in Watertown and went on to become one of the 20th century's leading humanitarians.
But you probably haven't heard of Laura Bridgman, even though she's sometimes described as a Helen Keller before Helen Keller.
Bridgman grew up in New Hampshire and went to the Perkins School 50 years before Keller did. Bridgman became so well-known that Charles Dickens said she was his primary motivation for visiting the United States.
That's because Bridgman — not Helen Keller — was the first deaf and blind person to learn language. But today, Laura Bridgman's name is mostly forgotten.
WBUR's Sacha Pfeiffer talks with the author of a new book on Bridgman.
Guest
Kimberly Elkins, author of "What Is Visible."
More
WBUR: Laura Bridgeman, A Pioneer 50 Years Before Helen Keller
"What Is Visible imagines the life of Laura Bridgman, the first blind and deaf person to learn language, years before the more famous Helen Keller. NPR's Scott Simon speaks with author Kimberly Elkins."
This segment aired on June 4, 2014.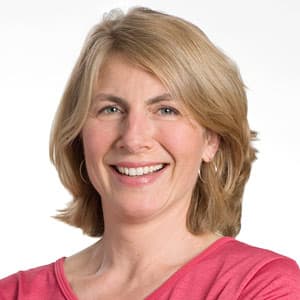 Sacha Pfeiffer Host, All Things Considered
Sacha Pfeiffer was formerly the host of WBUR's All Things Considered.